By
Phil
- 24 July 2023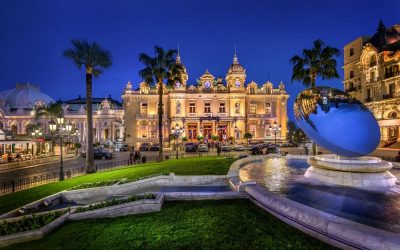 Société des Bains de Mer and its subsidiaries generated slightly lower revenue in the first quarter of two per cent compared to the same period last year. The consolidated turnover of the S.B.M. Group amounted to €203.3m compared to €207.8m previously, a decrease of €4.5m.
All sectors of activity show an increase in turnover, with the exception of the gaming sector which experienced a particularly unfavorable hazard over the period, which corresponds to the nature of this type of activity.
The gaming segment recorded revenue of €56.3m for the past quarter compared to €68.9 million last year. Despite an increase in attendance, turnover is down 18 per cent, the hazard over the months of April and May having been particularly unfavorable.
Hotel revenue amounted to €111.1m compared to €104.6m for the same period last year, an increase of six per cent. This good performance highlights the attractiveness of the S.B.M Group's hotels and restaurants and confirms the quality of the work of all its teams.
The rental sector of the S.B.M. Group, which includes the rental of shops and offices as well as the activities of the Sporting, Balmoral, Villas du Sporting and One Monte-Carlo hotel residences, posted a turnover of €32m compared to €31.2m for the same period of the previous year, an increase of €0.7m. This increase is mainly due to the gradual leasing of the last spaces at One Monte-Carlo.