By
Phil
- 27 September 2021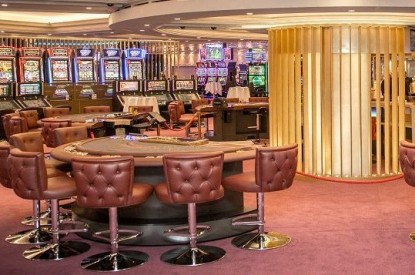 Société des Bains de Mer had decided to keep its Sun Casino, the most American of its Monte Carlo casino collection, closed following the reopening of its business from the pandemic.
The casino was set to close in 2023 with plans to merge with the company's Café de Paris casino, however the company confirmed: "A charge of €7.5m was also recorded for the 2020/2021 financial year for the closure of the Sun Casino. The SBM Group has in fact decided not to reopen this establishment and all of the remaining financial commitments have been provisioned."
The closures of its casinos and hotels due to the pandemic has wiped off almost half of Monte Carlo operator SBM Group, who generated a turnover of €336.9m for the whole of the 2020/2021 financial year compared to €619.8m in 2019/2020, i.e. a decrease of 46 per cent over the full year.
The group said: "This fall of €282.9m in turnover is the direct consequence of the Covid-19 epidemic which has had a very strong impact on the activity of the SBM Group. If the SBM Group has benefited from growth in revenues linked to its commercial and residential rental activities, which confirms the validity of the diversification strategy undertaken for several years to develop its real estate assets and rental activities, the Covid-19 epidemic has had a strong impact on gaming and hotel activities / catering, especially since the closures of establishments took place during the first half of the year, which is usually the period of greatest activity."
"In this context, the SBM Group has implemented a drastic reduction in operating and capital expenditure. As soon as the establishments were closed, the SBM Group proceeded to adapt its organisation, with the taking of leave and recourse to short-time working, relying on the government support system set up in the Principality of Monaco (Total Temporary Unemployment Reinforced)."
Despite a 37 per cent decrease in operating expenses excluding depreciation and restructuring plan compared to the previous year, the operating income of SBM came in at €103.3m against a profit of €6m for the previous year, a decrease of €125.9m.