By
Phil
- 18 February 2015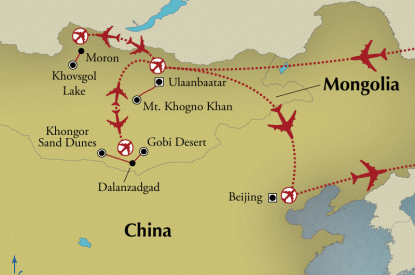 Mongolia's government is likely to approve draft legislation to develop resort casinos to tap into gambling markets such as Macau and become less dependent on the mining industry.
The Cabinet Secretariat approved a draft of a bill on February 12 that would target private partnerships to build two casinos targeting China's VIP market. Casino legislation in France, the United States, Singapore and Korea was all analysed before drafting the bill.
Reuters quoted an unnamed government official as saying: "Russia, China and Japan are some of the biggest gamblers in the world. Japan and Russia already don't need visas for Mongolia, and Chinese with official passports don't either. Xi Jinping has plans for restrictions on Macau and business is shrinking now, so hopefully we can get tourists that might have travelled to Macau."
The legislation would bar Mongolians from playing at casinos, similar to countries like Vietnam and South Korea. One potential location Khushigt International Airport is currently being built by Japanese partners Mitsubishi Corp and Chiyoda Corp.