By
Phil
- 2 December 2013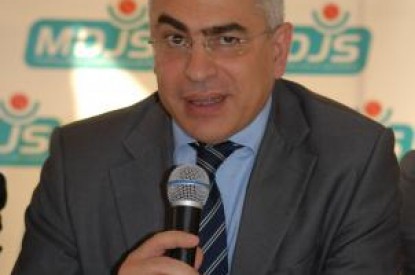 La Marocaine des Jeux et des Sports (MDJS), whose operational services and technology are provided by Intralot, has achieved EL and WLA Responsible Gaming Certifications and has become the first Lottery in Africa that has achieved the highest RG standards.
Intralot's subsidiary, Intralot Maroc, has contributed to MDJS's double certification with its state-of-the-art technology that embeds RG functionality and with its operational expertise to develop and implement a Responsible Gaming strategy and practices in the Lottery's daily operations, both in Land-based and Interactive channels.
Intralot has offered RG technology (system functions, game design principles, remote channels), training, consulting on the requirements of the certification process, and an RG communication and marketing policy and program, while it has also shared best practices and the latest in research.
Younes El Mechrafi, CEO of MDJS, stated: "I strongly believe that RG is key to the sustainable development of our business, the "raison d'être" of lotteries around the world is, above all, to be a shield against illegal gaming which is an evil that is more and more present, even in Morocco. To tackle this issue we propose responsible, entertaining and non-addictive games that channel the players to the legal market, after several months of continuous efforts and a very strong mobilization of MDJS team and stakeholders, we achieved the European Lotteries Responsible Gaming certification along with WLA Level 4 Responsible gaming Framework. This could not have been done without the valuable support of our partner Intralot."
Areti Markou, Deputy General Manager of Intralot Maroc, stated: "Intralot's Responsible Gaming strategy in all the jurisdictions where it has presence, either as a licensed operator or a technology and services supplier, is to ensure that players have the choice of well-designed games in a secure and supportive environment, through a set of policies and practices for preventing underage, illegal and problem gambling, and for minimizing any potential undesirable impact on society. In Morocco, too, our strategy is exactly that. We are determined to continue to support our valuable partner MDJS on all its future endeavors towards this goal, jointly working for the common benefit of the Moroccan players and the Moroccan community at large."
In March 2010 Intralot, following an international competitive selection process held jointly by the two gaming operators of Morocco, 'La Marocaine des Jeux et des Sports' and the National Lottery ('Société de Géstion de la Loterie Nationale'), has signed an agreement to undertake the technical and commercial operation of the two state lotteries. Intralot has deployed its flagship LOTOS O/S Central System and the games management software. Intralot is also responsible for the operation of all games, including the risk management of fixed-odds sports betting and the management of instant tickets. The company offers additional services, including marketing and promotions, technical operation and maintenance, warehousing and distribution, design and management of the telecommunications network, as well as training to retailers and Lotteries' personnel.