By
Phil
- 24 August 2017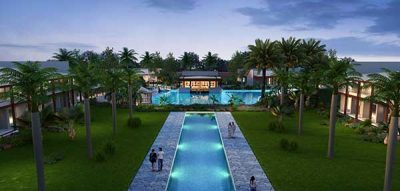 Nepal casino operator Silver Heritage has confirmed that its casino at Tiger Palace Resort in Bhairahawa will open on November 30 2017, with hotel operations starting a month earlier.
The announcement came as part of its first half results.
The group said: "Tiger Palace Resort Bhairahawa is on schedule – being 30 September 2017 for Hotel and Hospitality and 30 November 2017 for the Casino; and remains on budget. Tiger Palace Resort Bhairahawa is fully funded following the Entitlement Offer which raised A$19m."
The casino, located 15 minutes drive from Bhairahawa Airport and 18 minutes drive from the border with India, will open with 52 tables and 200 EGMs with room for expansion
The first half of 2017 saw revenue increase by seven per cent to US$8.06m with the Phoenix International Club in Vietnam performing well.
Located in Bac Ninh City, hosts 15 tables on the main gaming floor and 94 EGMs on the main gaming floor. It generated revenues of US$11.08m up 41 per cent with US$2.86m of Gross Profit and US$2.35m of Net Profit.
This month the company opened a VIP Direct Play Room incorporating three live gaming tables inside the Phoenix casino in Vietnam. These three live gaming tables will be managed by the Company and are subject to the same commercial terms as the existing 12 live gaming tables under the Company's management.
The Millionaire's Club, located in the Shangri-La Hotel, Kathmandu, Nepal, generated US$57,000 of Gross Profit and US$156,000 of Net Losses in the half-year. It houses 15 tables on the main gaming floor and 34 EGMs, with 3 additional VIP tables.
Due to the investment in Tiger Palace, the group ended the half-year with losses of US$3.52m.
The company added: "The group's loss for the half-year increased by 114 per cent. The growth in operating profitability in Vietnam was more than offset by an increase in costs following the group's Initial Public Offering in August 2016, together with additional interest and option expenses associated with increasing the group's borrowings from US$10m to US$20m at the same time as the IPO."