By
Phil
- 19 August 2013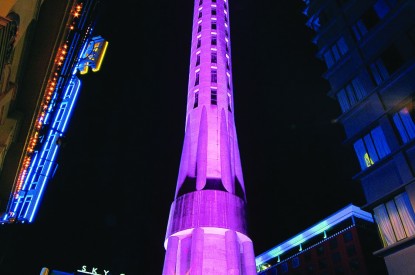 New Zealand-operator Sky City Entertainment Group has reported Normalised Net Profit After Tax (NPAT) of $136.3m, broadly in-line with analyst consensus, for the year ended 30 June 2013.
Chief Executive Nigel Morrison said FY13 was an acceptable result when compared to the record year in FY12.
In December 2012, the Group sold its 50 per cent interest in the Christchurch Casino for $80m. Accordingly, the second half results this year do not include the $3.1m NPAT from Christchurch included in the second half last year. If it had, and if there had been no changes in currency conversion rates,n normalised NPAT for FY13 would have been $137.1m, which would compare to $133.6m in FY12, an increase of 2.6 per cent.
"While on the face of it, the headline Normalised NPAT may be perceived as somewhat disappointing, I think when you take into account the growth in our international business, the high win rate in the second half, the success of Darwin, the strengthening NZ dollar and given we are comparing to the RWC year, on balance it is an acceptable result," Mr Morrison said.
"The 2013 year was a significant year for SKYCITY as we concluded agreements with governments in New Zealand and South Australia that will underpin the foundations of our long term future growth. The progress we have made in Auckland and Adelaide means that SKYCITY is well positioned for the future with secure long-term gaming licences and additional and more competitive gaming product secured in our largest businesses."
In 2013, several important steps were taken to establish the foundations for growth in 2014 and beyond.
"In New Zealand, we hope to see the passing of the NZICC Bill by December 2013, appoint design and project management teams, progress design works and commence gaming capex in readiness for Auckland expansion and concessions," Mr. Morrisson explained.
Under the leadership of new GM John Mortensen and together with new GM of Group Gaming Strategy, Matt Ballesty, the group intends to focus on increasing core Auckland EBITDA through further revenue initiatives, improved cost management and more efficient marketing.
"In Adelaide, with the passing of the enabling legislation in July, we expect to conclude agreements with the SA Government over the next couple of months and commence interim capex works to activate VIP product and tax rate concessions in the second half of FY2014.
"With our new Executive VP International, Craig Ashton, we will continue to grow International Business in Auckland, further activate "Horizon" in Queenstown and drive further growth in our "Horizon" Salons in Darwin.
"Furthermore, we will continue to stay abreast of regional casino developments and opportunities that may lead to shareholder accretive transactions. This will reinforce Sky City's position in its core gaming markets in New Zealand, South Australia and Northern Territory," Mr Morrison added.