By
Phil
- 23 August 2023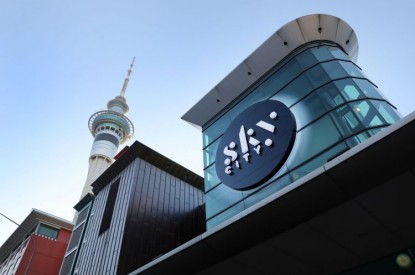 SkyCity Entertainment has seen a strong rebound and recovery in trading following its first year of no COVID related interruptions in three years.  
It reported strong recovery in revenue driven by New Zealand operations performing very strongly, amid a high inflation environment.  This was a result of robust growth in electronic gaming machine revenues and a real rebound in non-gaming revenues as people have returned to our precincts 
The group reported revenue of $926.2m was up 44.9 per cent and reported EBITDA of $165.9m was up 71.1 per cent on the prior corresponding period.
The group's normalised results experienced a strong increase compared to the previous corresponding period while reported earnings were impacted by one-off adjustments. This financial year's results now have the company ahead of pre-COVID levels on a like for like basis. 
Chief Executive Officer Michael Ahearne said: "We are pleased to have a full year of no interruptions which has meant SkyCity has rebounded strongly. It is a real credit to our entire team who have responded fantastically to the challenges and the complexities of the last few years to deliver a year where we are now ahead of pre-COVID levels. 
"The backbone of our business is our team who have been incredible this year – I want to acknowledge and thank them for their hard work.  I also want to thank our loyal customers who have continued to enjoy our precincts and we are excited about what we can offer them in the coming year." 
The company credits robust performances within domestic gaming, hotels, food and beverage, attractions and the resurgence of international tourism in Auckland for the upswing. 
"Post COVID, we implemented a new operating model across the board, both in gaming and in hospitality. The aim is to continue to focus on operating our properties efficiently.
"The return of both domestic and international tourism has been positive this year – in particular in Auckland. Events like the Rugby World Cup and FIFA Women's World Cup have been a welcome boost to our business. It is fantastic to see our properties teeming with people from all over New Zealand and around the world.
"This year we have really invested in our properties to refresh the offerings we have. In Auckland, we welcomed award-winning Indian restaurant Cassia, opened SkyBar and will be opening Michael Meredith's new offering, Metita shortly. SkyCity Hamilton opened Shanghai Restaurant in June this year with more openings planned.
"SkyCity Adelaide has had a mixed year, with solid EGM and non-gaming revenues but has had cost pressures. Major new events such as AFL Gather Round and LIV Golf bolstered the hospitality sector, and we're pleased that these events have been confirmed to return to South Australia."
SkyCity Online delivered in with expectation given the New Zealand online market is aggressively targeted by offshore operators who are heavily marketing and not adhering to the currently ambiguous marketing standards. 
SkyCity has made continued progress in enhancing its Anti-Money Laundering and Counter-Terrorism Financing (AML/CTF) capabilities as well as its Host Responsibility programmes. These enhancements are supported by a dedicated team of more than 80 full-time equivalents (FTEs) operating across the Group and is supported by frontline teams.
Mr Ahearne said: "The increased allocation we have made in resources to continuous improvement in our compliance standards underscores SkyCity's commitment to caring for our customers and our communities and ensuring everyone has a safe experience at SkyCity. 
"We have also recently created the role of Chief Risk Officer, reporting to the CEO, to lead the risk and compliance function."
The Australian Transaction Reports and Analysis Centre (AUSTRAC) commenced civil penalty proceedings against SkyCity Adelaide in December 2022. This is an ongoing legal process. As previously disclosed, an estimate of A$45m (NZ$49m) has been provisioned on the balance sheet as at 30 June 2023 for a potential AUSTRAC civil penalty and associated legal costs.  
SkyCity remains committed to addressing the ongoing regulatory matters. We are continuing to work constructively with AUSTRAC towards resolving this.
The independent review announced in July 2022 by the South Australian regulator Consumer and Business Services (CBS) into SkyCity Adelaide's suitability to continue to hold the casino licence in South Australia, and SkyCity Entertainment Group Limited's suitability to continue to be a close associate of SkyCity Adelaide, remains on hold pending the conclusion of the AUSTRAC proceedings. 
"The regulation of online casino gambling is something that SkyCity continues to be strongly supportive of as the market continues to grow. Currently, offshore online gambling operators are not required to abide by base-level harm minimisation standards or to protect New Zealanders from harm," said Mr Ahearne.
"Regulation will also ensure online gambling providers pay their fair share of taxes and community contributions for the benefit of Kiwis rather than benefiting offshore markets which is what is currently happening." 
"There has been progress with the rebuild of the NZICC with the expected opening to be in 2025," said Mr Ahearne.
"In the next six months, we will also be opening Horizon Hotel which is very exciting for us. It has been a few years coming now and to have a new offering right in the middle of the CBD will be great for both SkyCity and the Auckland city centre.
"We are pleased with the interest in convention bookings continuing to grow and the opportunities this will bring for Auckland and New Zealand." 
Mr Ahearne noted, "We are very proud of supporting the communities in which we operate. This financial year, a record $5.3m in grants were approved by the SkyCity Community Trusts to 122 community organisations." 
In addition, to support the recovery of those impacted by Cyclone Gabrielle, SkyCity ran a series of events and made donations totalling more than $200,000 throughout the country. In addition, the SkyCity Auckland Community Trust established the Awhi Emergency Response Fund, which distributed a total of $103,100 in grants distributed to 13 organisations.
In Adelaide, SkyCity supported more than 50 local charities across the year. SkyCity Adelaide was the presenting partner of the HAS Foundation Luncheon that raised money for children with life-limiting illnesses and their families.  SkyCity was also a headline sponsor of the Sammy D Foundation Annual Ball, helping to raise money to educate young people on the impacts of bullying, violence, and alcohol misuse.  
"We are cautiously optimistic about the outlook for the coming year. Our new operating model gives us more flexibility to navigate the year ahead and be agile enough to adapt to changing operating climates.
"We are excited about the new opportunities in the coming year, in particular the opening of the Horizon Hotel," said Mr Ahearne.