By
Lewis
- 25 August 2020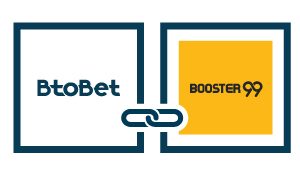 BtoBet has strengthened its presence in Africa through its local Certified Partner, STM Gaming, announcing a partnership with Nigeria-based Booster99 for the use of its sportsbook and iGaming platform.
The partnership will see the Booster99 brand make use of BtoBet's technology to power its online and mobile channels, with Nigeria set to be the first of a string of markets to be announced by the brand as they go live in multiple jurisdictions.
Focusing on delivering an enhanced user experience to its players, the Nigerian operator will be delivering a diverse portfolio of offerings based on local and international sports betting, including live sports events, online and live casino, and virtuals using localised payment options.
Sabrina Soldà, BtoBet's Chief Marketing Officer, commented: "Throughout the past years BtoBet have quickly expanded their presence across all markets, especially in Africa.
"We are thrilled to strengthen our position in Nigeria – which is considered as one of the major markets in the continent – through our new partnership with Booster99. I am confident that both companies' shared passion to deliver a localised betting experience will reap excellent results on the long term."
Renuka Gonalia, Booster99's Chief Executive Officer, added: "BtoBet is renowned for its uncompromising technologies with strong adaptability to the local market requirements.
"Through this partnership we will be able to offer our players an elevated and fully customised betting experience that will put us at the forefront of the local market. Through BtoBet's vast experience in the region we will be able to cement our place as one of the best online bookmakers in the country."