By
Phil
- 1 August 2023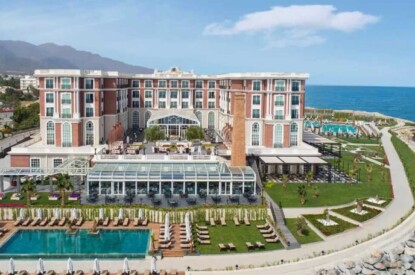 The finance, budget and planning committee in Northern Cyprus is looking at changing its casino laws to remove the limit of five on the number of casinos that can be operated by a single company.
The Turkish Cypriot Committee meeting, chaired by Resmiye Canaltay, and attended by the casino operators' association is also looking at increasing the length of gaming licences from three to ten years to offer a better return on investment. It is also considering changing the requirement for hotels that operate casinos to offer a minimum of 500 beds, reducing that to 300 rooms. It also wants to lift all stipulations on locations for gaming venues within the Karpaz tourism zone in Karpasia. Casinos could also soonbe located in buildings where other businesses also have tenancies, rather than the casino operator having to own the whole building.
The Turkish-controlled part of Cyprus is home to over 30 casinos. The Cypriot-controlled south has recently seen the opening of the City of Dreams Mediterranean along with four satellite casinos, to become five once a relcoation in Limassol is completed.
Caption: Kaya Palazzo Resort & Casino