By
Phil
- 23 March 2022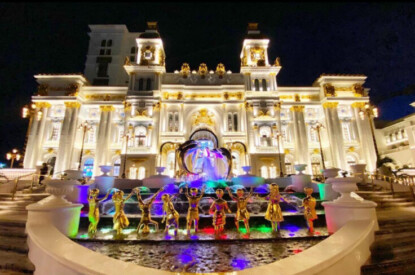 Imperial Pacific International has been given a two-moth stay of execution with a board meeting to decide its fate delayed until May. That meeting will determine if the licence to operate the Imperial Palace Resort in Saipan will be permanently revoked.
Speaking to the Saipan Tribune, Commonwealth Casino Commission (CCC) Executive Director Andrew Yeom said the operator had asked for extra time to allow its legal team to travel from the United States.
Mr. Yeom said: "They understand that this is the final one. This is a revocation hearing. This is their final chance to comply. If they complained that we didn't give them due time, due process, [we want] the judge [to be able to say], hell no, they gave you every single right, as possible, but yet you're the one who couldn't comply."
Last March, the operator admitted to the Commonwealth Casino Commission that it violated five orders of the Casino Control Act.
It couldn't pay its US$3.1m annual regulatory fee in 2020 due to the effects of the coronavirus pandemic and then failed to comply with an order to pay money owed to vendors. It breached minimum capital requirements, opted not to pay the cost of its annual US$15.5m casino license in 2020, and was twice unable to pay US$20m owed to the community benefit fund in 2018 and 2019.
Along with fines and penalties, believed to have reached the US$808 mark, the operating licence is on the brink of being revoked.
The negative headlines for Imperial have mounted since Bloomberg questioned the impressive figures generated by the casino's gaming tables and highlighted some unusual payments to relatives of legislators. Imperial Pacific said back then that it 'repudiates all allegations of wrongdoing' published in the article by Bloomberg in a Feb. 15, 2018. It has also been accused of employing illegal workers' in poor conditions, and had untold problems in getting Imperial Palace resort up and running.
The licence was suspended in May 2021 and the company was given six months to pay both the US$15.5m casino license fee and a US$3.1m regulatory fee, as well as a US$6.6m fine.
The property has been shut since March 2020 due to the COVID-19 pandemic.