By
Phil
- 10 June 2015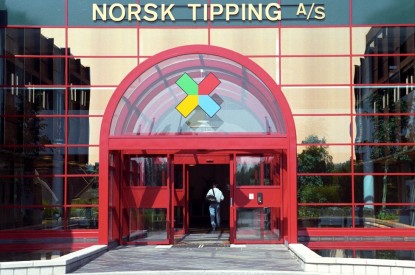 Scientific Games has signed a new contract with Norsk Tipping, the National Lottery of Norway, to provide instant games and related marketing services.
Awarded through a competitive procurement process, the three-year contract began January 29, 2015 and may be extended by the Lottery for an additional term. Scientific Games currently supplies Norsk Tipping with gaming system and retail technology.
Torbjorn Almlid, CEO of Norsk Tipping, said: "We are very excited about the opportunity to begin implementing the forward-looking instant product management strategy presented to us by Scientific Games. Our focus will be assessing how we can expand our instant game portfolio and segment our retailer network as a means of growing the instant product category. All of these efforts will be complimented by the installation of a new instant game engine from Scientific Games."
With total sales of 26.9bn Norwegian Kroner in 2014, Norsk Tipping offers a wide range of lotto, sports, instant scratch, VLTs and interactive games in the Norwegian market. The Lottery's products are sold through a nationwide network of more than 4,000 retailers and via mobile platforms and the internet. Scientific Games has a history of working with Norsk Tipping since the launch of instant lottery games in Norway in 1995.
John Schulz, Senior Vice President, Instant Products for Scientific Games, said: "Scientific Games is honored to win Norsk Tipping's instant game business and to partner with one of the industry's most innovative lotteries on both instant products and lottery systems. We will now be able to combine our global instant category best practices and our systems expertise with the Lottery's unbridled knowledge of the Norwegian marketplace to offer an integrated portfolio of high-quality products and services that will help them achieve their goals."
The Lottery was created in 1948 by the Norwegian government and today funds cultural causes, sports facilities and scientific research. Considered by many in the global lottery industry to be among the most progressive and forward-looking lotteries in the world, Norsk Tipping has offered its products on the internet since 2001, one of the first lotteries in the industry to do so.