By
Phil
- 11 January 2016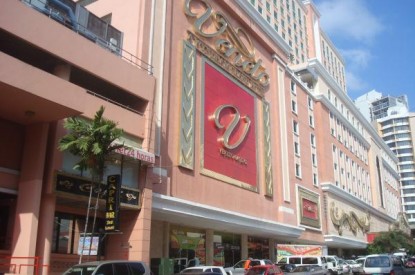 According to a report released by the Gaming Control Board (JCJ) gaming revenue in Panama decreased significantly in 2015.
The industry generated US$ 82,222,147 in gaming tax revenue in 2015 compared to $96,101,377 in 2014, a 14.4 per cent decrease.
The decreased revenues mark the end of a decade of increased revenues for gaming companies. Between July and September bets in casinos, bingo halls, sporting events and slot halls, recorded an annual decrease of 10.2 per cent with a total balance of US$562.2m. According to figures released by the Gaming Control Board (JCJ) from January to July tax revenue generated by gaming decreased from US$59m to US$49.6m, a decrease of US$9.4m (16 per cent) compared to the same period in 2014.
But it is not all bad news for the industry as gaming tax revenue generated by international sports betting and grey hound racing increased from $858,000 to US$963 000 in 2015 while tax revenue generated by bingo halls also increased slightly to US$117,607 compared to US$116,938 in 2014.
However due to the small number of openings last year, fees for the right to open a gaming establishment amounted to just U.S1.5m in 2015 compared to US$13.6m in 2014.
Operators have blamed a new tax which went into effect last year on falling revenues. A 5.5 per cent tax now applies to all cash withdrawals made in casinos, slot parlours, bingo halls and sports betting shops and tracks. The new tax was approved in order to fund US$60m of the US$74.8m needed to increase pensions. Tax deductions are made even if the customer cashes in chips without winning. Antonio Alfaro, President of the Association of Managers of Gaming (Asaja) told local press that customers refuse to be asked to pay this tax above what they have already lost and so they prefer not to play.
In June last years the ASAJA complained that new regulations stipulating a tax on cash withdrawals by customers in Panama's casinos are now being plagued with a number of technical issues which make it almost impossible to collect the tax. The ASAJA has also called for exceptions to the tax for horse race betting not only in the President Remón race track but also all sports betting centres as many already face closure.