By
Phil
- 26 September 2019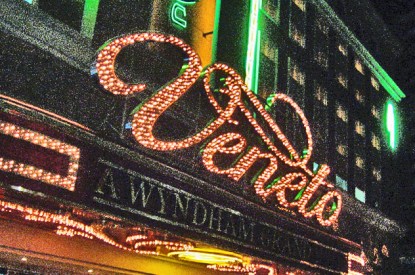 In order to attract foreign players to Panama, the government has announced plans to eliminate the controversial 5.5 per cent tax on gambling.
Manuel Sánchez, of the Gaming Control Board (which in turn comes under the Ministry of Economy and Finance) said in a public statement that "the tax on the gaming tables was created in the last administration" and that it "applies to bingo, casino, slot machines and sports betting. The elimination of the tax will represent a support to the hotel and tourism sector because players will have better conditions to come to Panama."
According to the figures released by the Ministry of Economy and Finance, between January and August, the government collected US$50.8m in gambling revenue, 33.2 per cent less than in the same period in 2018.
Centre left candidate Laurentino Cortizo, a businessman and former politician, won the presidency with 33 percent of the vote and took office on July 1. The new government has said that the tourism sector is "critical", after the loss of more than 40,000 jobs and a hotel occupation standing below 45 per cent in the last two years.
The tax on winnings went into effect in May 2015 and applied a tax on cash withdrawals from casinos, slot parlours, bingo halls and sports betting shops of 5.5 per cent. The tax has had an especially detrimental effect on the casino industry. Under previous rules seven per cent was payable on payouts of US$300 or more via slot machines. However, the 5.5 per cent tax applied to all cash withdrawals. According to the Association of Managers of Gaming (ASAJA), more than 150 job losses were recorded in the gaming industry in April alone in 2018 while more than 2,500 people have been laid off in the gaming industry since 2015.