By
Phil
- 26 January 2015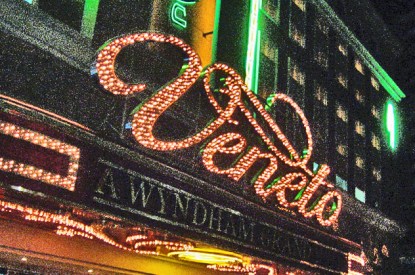 According to the latest statistics released by the Panamanian Gaming Control Board (JCJ) the gaming industry in Panama continued to grow last year.
Figures released this month show that gaming tax revenue generated by the industry stood at US$96.1m in 2014 compared to US$80.1m in 2013 – a 20 per cent increase of U.S$15.9m.
Executive Secretary of the JCJ Eric Rivers told press that last year type 3 slot machines (classified as Type A slot machines in Panamanian gaming law) recorded the highest revenue of US$43.2m while revenue from table games from fully fledged casinos stood at $25.9m. Meanwhile, revenue generated in sot parlours stood at US$11.6m. Categorised as Type C in Panamanian gaming law, type C slot machines may only pay a maximum of US$200 per machine in prizes.
According to the JCJ press release the higher figures have been the result of "the effective monitoring and control of gaming at national level, which has resulted favourably for the state as it increases the resources available for social welfare programs and public investment."
The figures come on the heels of some less than encouraging figures last year. In December it was reported that gaming income generated for the state was down by 17.2 per cent in Panama going down by US$1.4m in October compared to the previous month. According to statistics released by the Ministry of Economy and Finance in the same month, gaming revenue generated by the industry for the government stood at around US$6.8 while in September it stood at U.S$8.3m. However the latest statistics from the Gaming Control Board show that overall the industry saw growth in 2014.
In 1998 the government passed a wide sweeping gaming law which permitted casinos as long as they were part of five star hotel with a minimum of 300 rooms. Since then the casino industry in Panama has grown rapidly and is now home to one of the most developed gaming industries in the entire region. According to statistics released by the ASAJA Association of Managers of Gaming (ASAJA) there are 7,300 slot machines in slot parlors in Panama and 5,400 slot machines located in casinos.
However, the expansion of slot parlours in poorer areas has been growing cause for concern and there have been growing reports that the government has been poised to tackle the issue. This was after recent statements by the Gaming control Board (JCJ) that it considers Type C machines, to be the main causes of pathological gambling, since they are located in nearby low income neighbourhoods.