By
Phil
- 5 April 2016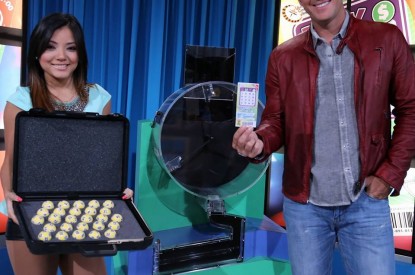 Panama's Supreme Court has cleared the way so that the prosecution case involving the operators of televised bingo game Buko Millonario can go ahead.
Eight of the nine judges who make up the full Supreme Court ruled against a motion proposed by President of the Supreme Court Jose Ayu Prado, who sought to declare anti corruption prosecutor Ruth Morcillo in contempt for failing to suspend the investigation into irregularities in the licensing process.
On 15 October last year Ruth Morcillo requested information from 26 banks concerning the financial transactions of Martinelli Linares, Omar Chen, Jacqueline Chan de Watson and Egbert Agustín Wright managers of Grupo de Inversión Mundial, S.A – the company which had been granted the licence to operate televised bingo. But in January the Supreme Court ordered the prosecutor's office to stop the investigation into the ex President's son Martinelli Linares but not the others involved in the case.
Eight of the nine judges who make up the Supreme Court ruled against the motion which sought to declare Ruth Morcillo in contempt because she had breached the order and not suspended the investigation. If the proposal had been adopted then it would have meant that the Interior Ministry would have had to drop the entire case.
The investigation comes after an anonymous tip off was filed with the prosecutor's office which revealed alleged links with the company Grupo de Inversión Mundial (GIM). The complaint alleged that Omar Chen Chang, former director of the National Lottery, and Jackeline Chan Watson, president of GIM, were associated with Martinelli Linares who approached him so that he could use his influence in order that they would be granted the award for offering televised bingo. The charges were first announced in March 2015.
According to the allegations Chan de Watson and Chen Chang had had a business relationship for some time, and used Egbert Agustín Wright, who owns 45 percent of the shares of GIM, as a front to conceal their partnership. The paper also alleges that the remaining 55 percent of the shares, which belong to a company called San Cristóbal Ltd are in fact controlled by the ex President's son.
The concession was granted during the administration of Ricardo Martinelli Linares and, according to investigations and audits carried out by the Panamanian Gaming Control Board (JCJ), the company never submitted details outlining the exact nature of their shareholding correctly. Given this anomaly, the JCJ decided to cancel the contract in 2014.