By
Phil
- 12 February 2019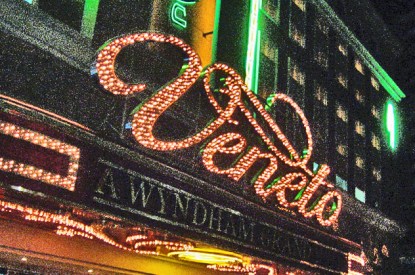 The Gaming Control Board (JCJ) collected US$70.3m in taxes and fees – US$9.9m less compared to the same period in 2017, when the industry generated US$80.2m for the government.
However, the amount generated by type "A" slot machines (slot machines which do not have a payout ceiling) increased slightly from US$38.8m, to US$39.9m – an increase of 3 per cent for the government. Meanwhile, casinos generated US$18.8 million compared to US$19.1m in 2018, increasing by only 1.8 per cent. Overall, during the first 11 months of 2018 the board registered a decrease of 12.3 per cent in government revenue from sports betting and gambling year on year.
In January the board announced that gambling over the previous eleven months (not including lottery sales) totalled US$1,998m a decrease of 3.5 per cent in the first 11 months of 2018, compared to the same period in 2017. The results meant that gambling had decreased every month for the last seven months in a row. For type A slots the decrease stood at US$1,780m – 1.5 per cent less. The fall was felt more sharply for tables which can only operate in casinos located in hotels which decreased by as much as 27.6 per cent to US$119.8m.
According to the Association of Managers of Gaming (ASAJA), the industry is still struggling to recover from a 5.5 per cent tax which now applies to all cash withdrawals made in casinos, slot parlours, bingo halls and sports betting shops and tracks. The industry has seen falling revenues and thousands of layoffs over recent years. As many 7,000 people have already lost their jobs due to increased taxes and decreasing tourist numbers.