By
Phil
- 26 April 2016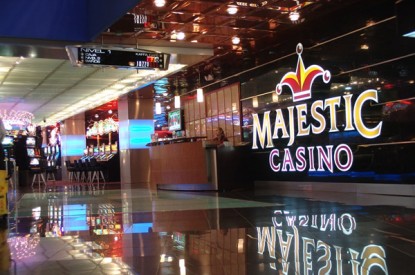 Revenue continues to fall in Panama according to estimates released by the Association of Managers of Gaming (ASAJA).
Between January and February betting (not including the sale of lottery games) fell by 13.7 per cent compared to the same period last year. In January and February bets stood at US$362.9m to U$S57m less when compared to the same period in 2015.
According to ASAJA gaming revenues could fall by as much as U$S30m to U$35m compared to last year when the first decline in gaming revenue was recorded since 2000. The decline has also had an effect on gaming tax revenue generated by the Gaming Control Board (JCJ). In 2015 the board received US13.9m less in gaming tax revenue than it did in 2014.
The government hopes to raise US$70m via the new tax. However, according to President of ASAJA Antonio Alfaro the new tax has meant a fall in revenue which has had a knock on effect on other aspects of the industry. Beside the layoffs of direct employees there has also been cuts in security and sanitation personnel while purchases of supplies have fallen as well. Meanwhile, operators have been forced to cut gaming space in the hotels where they operate. Alfaro said that two casinos could close this year.
However Eric Ríos, secretary of JCJ defended the new tax and said that the decreased revenues could be down to a number be of other reasons such as falling visitor numbers, changes in player habits and other entertainment options now on offer in Panama.
A 5.5 per cent tax now applies to all cash withdrawals made in casinos, slot parlours, bingo halls and sports betting shops and tracks. Tax deductions are made even if the customer cashes in chips without winning. The number of layoffs at casinos and gambling establishments in Panama continues to rise with industry experts placing the blame on the new tax and falling visitor numbers. Since June 2015 a total of 1,200 workers have lost their jobs, 900 of these layoffs occurred after December 2015 while during the first two months of this year alone 300 people were made jobless.