By
James
- 10 July 2023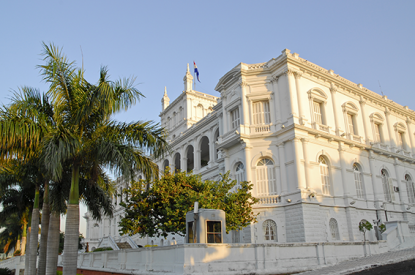 The National Competition Commission (Conacom) has published a statement questioning the bidding requirements for sports betting in Paraguay and recommending changes to how it should be carried out in the future. According to the entity, the conditions established by the National Gaming Commission (Conajzar) do not encourage competition within the sector because operators have to pay in return for the terms and conditions. In addition the way it is framed means foreign operators are blocked from taking part as well.
"By providing that the specifications and conditions for the exploitation of games of chance have a cost, Law No. 1016/97 on Games of Chance establishes an unjustified barrier to competition, which prevents eventual bidders from knowing the conditions before acquiring a copy of the document", Conacom outlined in an opinion.
To reverse the situation in the sports betting market, the entity suggested that "the Legislative and Executive Branches take the appropriate measures to review the regulations." According to Conacom, the restriction on competition, which involves the cost of acquiring the specifications, must be abolished, "unless it is duly justified based on the principles of necessity, proportionality and non-discrimination". Another factor that Conacom highlighted as detrimental to the process was "the exclusion of international bidders and the consideration of their experience in consortiums."
This is not the first time that the commission has taken aim at the country's gambling laws. In January it recommended that the government review Paraguay's gambling law because it allowed for licence holders to hold a monopoly over instants, pools, sportsbetting and casinos.
Conacom concluded at the time that the law established regulatory barriers to competition by establishing the right of exclusivity in the running of certain games of chance for operators and by establishing geographic barriers when it comes to where operations such as bingo halls may be constructed. The institution studied Paraguayan gambling legislation and compared it to examples of other countries in order to come up with an opinion. It concluded that competition within the industry should be encouraged.