By
Phil
- 24 August 2017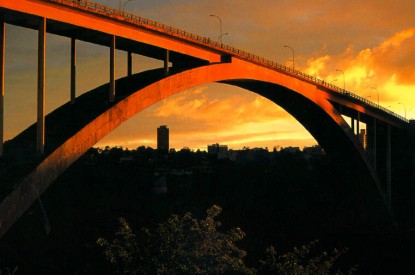 Deputy Amado Florentín, a member of The Authentic Liberal Radical Party (PLRA), has presented a new bill that would prohibit the operation of casinos in property owned by the state.
The Deputy expects that the new rule could be analysed by the full Chamber of Deputies and would amend Paraguay's gaming laws which date back to 1997. The bill would then be referred to the Constitutional Affairs and Legislation Commission for review.
Deputy Florentín said that Paraguayan rules when it comes to granting gaming licences were highly restrictive and added that the use of state property for casinos was not in keeping with with Paraguayan gaming laws.
The proposal comes at a time when the political adviser of President Horacio Cartes Javier Zacarías Irún has come out in support of the construction of a casino and hotel on an eleven hectare site owned by the National Administration of Navigation and Ports (ANNP). The ANNP property is located at the head of the Friendship Bridge (Puente de la Amistad) – an arch bridge connecting the Brazilian city of Foz do Iguaçu and Ciudad del Este. President Cartes by decree has authorised the call for tender for the concession of the land to foreign investors for the construction of a large scale hotel and casino on the site. The building currently houses a number of government offices including the Customs Office which will have to move to another location a short distance away.
The use of the ANNP site as a casino and hotel has caused considerable controversy. The Alto Paraná regional headquarters of the Paraguayan Chamber of Construction (CAPACO) as well as a number of architect guilds and university faculties have now joined other organisations which are calling for plans for a casino to be scrapped.
Despite the controversy a number of operators are believed to be interested in opening a casino at the site including Hard Rock International as well as other operators from the United States and Chile. According to the terms of the new bidding process, total investment will stand between US$50m and US$70m and the licence will be granted for 20 years.
Image from De Leonard.inc – Trabajo propio, CC BY-SA 3.0, https://commons.wikimedia.org/w/index.php?curid=2212054