By
James
- 7 November 2022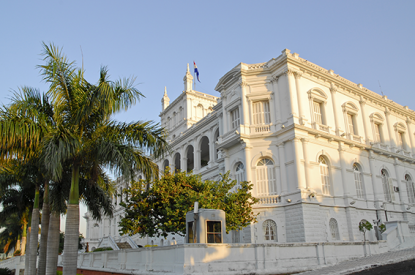 María Galván, interim president of the National Gaming Commission (Conajzar) told local press that the tender for sports betting was fair and that it "is not rigged."
In September the president of the Paraguayan Chamber of Games of Chance Aníbal Salomón, questioned the call for tenders, the short time given for the presentation of offers, and the excessive cost to receive a copy of the Bidding Terms and Conditions. The call for bids he said was given at too short a notice and the cost (around $8,700) to obtain the terms and conditions were excessive as they were usually fee even for large scale infrastructure works he said.
As reported by Paraguayan media ABC, Salomón said "a fortune must be paid to know the conditions of the bid and two because alliances with foreign companies are needed to meet all the requirements, and 60 days is a short time to specify and present offers to Conajzar".
Consequently this would lead to a continuation of the present monopoly enjoyed by Daruma Sam as it was the only company that "has the capacity and experience," he said.
More recently Salomón, said that the process was "addressed" to the current concessionaire (Apostala, the name under which Daruma Sam operates).
During the opening of the envelopes last week María Galván denied these claims and others.
One of the criticisms aimed at the tender is that the process had within it a "catch 22" type clause whereby only a national company with experience in the field would be allowed to operate. Since there is only one the current licence holder this would disqualify other companies from competing. At the same time Conajzar has to resolve an appeal filed by B-Gaming, a consortium made up of an Argentine company and with a branch in Paraguay, so that it may be able to participate.
Galván said that the other companies could qualify indicating that before the previous tender, in 2017, Conajzar had issued provisional permits for sports betting.
The three companies that submitted bids are Daruma Sam S.A. (Apostala); the consortium B-Gaming Sucursal Paraguay and Gambling S.A. and a company owned by Luis Carlos Alder Benítez (under the name Playtech), whose legal representative is former Foreign Minister Rubén Melgarejo Lanzoni.
Last week (Conajzar) opened the bids as part of the call for Public Tender No. 01/2022, which will grant a license for sports betting for the next five years.