By
Phil
- 18 December 2014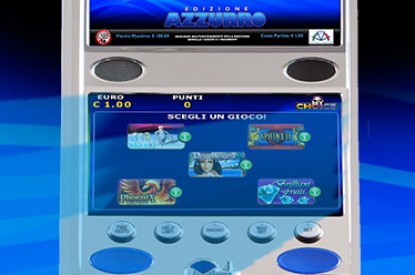 GTECH has launched its new MY CHOICE multigame in Latin America following installation of the games in 13 Nevada/Alpamayo Group casino gaming halls.
The Nevada/Alpamayo Group operates more than 10,000 slot machines in 113 casinos across Peru, and the games are available in their Money Money and Fargo properties.
Nevada/Alpamayo Group President and CEO Felix Rosenberg said: "GTECH has developed a strategic partnership with our group, not only through consistent technical support, but also marketing support and ongoing development analysis of each product in its portfolio, including the MY CHOICE multigame. We're pleased that GTECH offers this support not only in Lima, but at all our locations, many of them in remote provinces far from the capital city."
The MY CHOICE multigame is now available at the Nevada/Alpamayo Group's Money Money and Fargo casinos. Offered on the new prodiGi Vu cabinet exclusively for Latin America, GTECH's MY CHOICE multigame features nine different game suites.
Each suite includes four distinct titles from GTECH's proven SPIELO core games library, including player favourites from around the world. GTECH's new prodiGi Vu cabinet is controlled by the powerful sensys EP™ platform and developed to offer sparkling graphics, entertaining bonuses, free games, extended wilds and the best selection of peripherals. With its ergonomic, stylish and modern design, high-definition dual 22 " LCD screens, optimized multichannel sound, and attractive light settings, the prodiGi Vu cabinet stands out in any casino.
"We are proud to be the first in Latin America to offer GTECH's MY CHOICE multigame in our halls. I am certain that the versatility of this cabinet and its surround sound will create an unforgettable experience for our customers," said Andrea Pino, Chief Finance Officer with the Nevada/Alpamayo Group. "Combined with the game's attractive volumes, MY CHOICE offers the perfect formula for player entertainment."