By
Phil
- 23 May 2023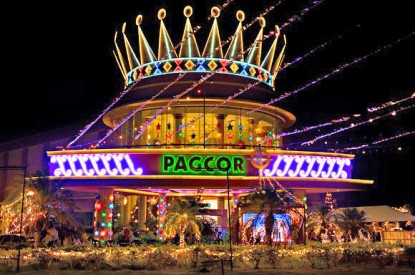 The price set by Philippine regulator and operator PAGCOR for the sale of its casinos could fall due to a shift in market share from its own casinos to those licensed in Manila and Clark.
Maybank Securities analyst Miguel Sevidal pitches Manila's Entertainment City market share at now 80 per cent with casinos in Clark now accounting for 12 per cent. In contrast, PAGCOR's market share has slumped from 24 per cent in the first quarter of 2018 to just eight per cent in the first quarter of 2023.
Mr Sevidal describes PAGCOR's valuation of Php80bn (US$1.44bn) as 'expensive.'
He said: This suggests some movement by domestic players from PAGCOR's Casino Filipino outlets to the integrated resorts, and is consistent with our observation of Entertainment City's increasing wallet share in recreation and entertainment spending by locals. These trends were seen again in 1Q23."
There is no doubt that the Philippines casino sector is growing at a high rate with revenues increasing by 107 per cent, compared to last year and by 21 per cent from the last quarter of 2022 to the first quarter of 2023.
"We retain our positive view on the Philippine gaming sector following 1Q23 results, which showed sustained industry GGR growth outpacing the growth of state-run casinos," Mr Sevidal added.