By
Phil
- 25 April 2022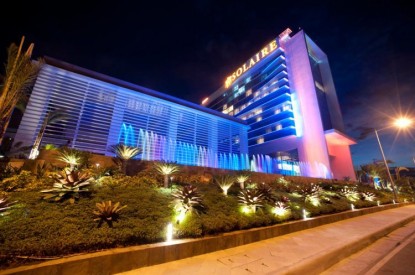 Bloomberry Resorts Corp has confirmed it is on course to launch the company's second Manila integrated resort, Solaire North, next year.
Chairman and CEO Enrique K Razon Jr said: "We're still on track for a 2023 opening. Solaire North will be an upscale mass-focused offering that, together with Solaire and the revamped Solaire Club, will profoundly expand our gaming footprint to take advantage of what we anticipate to be burgeoning post-pandemic domestic mass and regional premium mass demand."
Bloomberry saw a 22 per cent year-on-year rise in GGR to Php27.6bn (US$529m) in 2021, with EBITDA booming by 265 per cent to Php5.2bn (US$100m) .
Mr Razon added: "If this environment continues, and other Asian countries start lifting their own inbound travel restrictions, then we will have a clear runway to ramp up to pre-pandemic levels. We are hopeful that in the near future, in the medium term, that [online gaming] will be a large part of the business. So far it has grown strongly and has been delivering substantial revenues monthly from zero a year-and-a-half-ago. We are highly confident in this development and have been focusing on this area."