By
Phil
- 4 July 2022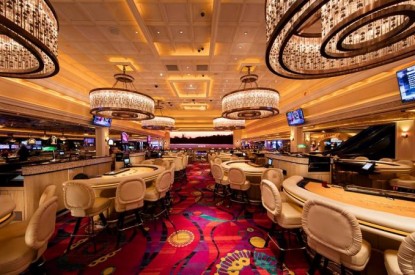 Claims that the premises of Okada Manila in the Philippines had been stormed by representatives of former owner Kazuo Okada have been dismissed by Okada Manila founder Kazuo Okada who is claiming that no 'slanderous or violent acts' took place.
The situation means that two separate entities are claiming they are the legitimate board.
Tiger Resort Leisure and Entertainment (TRLEI) said: "A group of Mr Kazuo Okada, illegally and violently took over the premises of Okada Manila, employing brute force and intimidation to compel key legitimate officers to vacate the premises."
Mr Okada has now countered: "The Supreme Court of the Philippines has issued a Status Quo Ante Order (SQAO), which ordered that status quo prevailing prior to my removal as stockholder, director, Chairman and CEO of Tiger Resort and Leisure, Inc. in 2017 be maintained, consequently restoring me as sole representative of Tiger Resort Asia Limited (TRAL).
"During the negotiation process, there were no slanderous or violent acts, and we presented the Supreme Court's decision and proceeded with peaceful discussions. Mr Tokuda peacefully surrendered his ID and left the conference room. However, when Mr Tokuda's lawyers, led by Atty Estrella Elamparo, arrived outside the conference room, they intentionally shouted and made it seem as if we were violent, intentionally making it seem as if there was a dispute.
"Surveillance cameras were installed in the Okada Manila office, and these cameras bear witness to the fact.
"After some time, Mr Tokuda together with his lawyers and other ousted directors transferred to the Golden Ballroom. After being asked several times by Okada security to peacefully leave the Ballroom, Mr Tokuda and his associates rebelled and stayed in the Ballroom. Okada security, in accordance with Okada Security Department Standard Operating Procedure and Security Induction Training, physically carried Mr Tokuda out of the Ballroom to the parking area where he rode his car and was driven to his home by his former driver.
"Some information on the internet and other extreme comments such as illegal and violent invasion, occupation of territory, and abduction have been taken up by Universal's Investor Relations report, and we believe that the facts that show the opposite happened will be revealed by the surveillance camera. We are preparing a lawsuit against Mr Tokuda's actions, which we say are in violation of and repugnant to the Supreme Court's order.
"A few days later, I made a call for unity among the employees at the Okada Manila banquet hall to further revitalize Okada Manila. I would like to thank all the employees for their warm welcome.
"There are posts on the internet as if there were allegations of bribes, but please be assured that this is not the case at all. I will continue to make fair and honest claims and continue to do the right thing.
"I will continue to strive to make the property a premier tourist destination in the Philippines that attracts many customers. I created Okada Manila with a dream, but I was kicked out right after the opening. I would like to thank the people of the Philippines and the Supreme Court for giving me another chance to make 'my dream' come true."