By
Phil
- 7 July 2014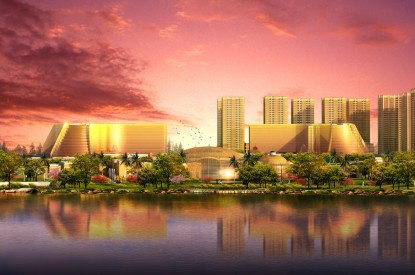 The Philippine Amusement and Gaming Corp (PAGCOR) has confirmed that Tiger Resorts Leisure and Entertainment, owned by Kazuo Okada, will not be able to open Manila Bay Resorts until it has secured a local partner to work with.
PAGCOR Chairman Cristino Naguiat Jr said: "Even if they finish it they still cannot open it if they do not have a local partner. Before opening they should abide by all Philippine laws."
The US$2bn integrated hotel and casino resort is due to open in Entertainment City in Manila Bay by March 2015. Legislation dictates that an ownership model must be in place of 60/40 in favour of investors originating from the Philippines.
Okada's Eagle I Landholdings and Century Properties are expected to battle it out in court after Mr. Okada terminated a deal for Century to be a real estate partner in Manila Bay Resorts. The Japanese billionaire believes the project in Entertainment City will open on time despite a legal dispute with Century Properties Group.
The Okada group stated: "Our construction is progressing according to schedule. Currently, this construction includes the hotel tower and casino floors. We project mass hiring of operational staff during our planned opening in the third quarter of 2015. In connection with the issue on the allegations of Century Properties Group Inc. (CPGI), we regret that the development turned out the way it did. We wish to say that there have been no financial transactions with CPGI and the Okada group."
The Okada group added: "Our goal is to contribute to the Philippine economy through our investments in PAGCOR city and generate employment to thousands of Filipinos, during the construction phase and the operational aspect of the project."