By
Phil
- 17 October 2021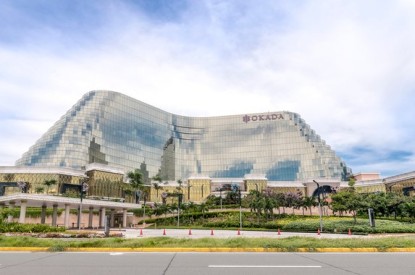 Tiger Resort, Leisure and Entertainment, operating as Okada Manila, one of the premier destination casino resorts in Asia and the largest integrated resort in the Philippines, along with Miami-based publicly traded special purpose acquisition company, 26 Capital Acquisition Corp., have entered into a merger agreement, which will result in Okada Manila becoming a publicly traded company listed on Nasdaq.
The transaction implies an enterprise value for Okada Manila of $2.6bn and is anticipated to provide Okada Manila with up to $275m in cash. Upon closing of the transaction, the publicly traded company will have its common stock listed on the Nasdaq through an American Depository Receipt program.
The transaction includes significant strategic alignment as Jason Ader, head of 26 Capital Acquisition Corp., intends to leverage his renowned expertise in gaming, gaming technology, lodging, entertainment, and internet commerce for the benefit of Okada Manila. Having 26 Capital as a partner will allow Okada Manila to leverage 26 Capital's expertise in those areas to help unlock value and drive growth opportunities for the company.
Okada Manila, the only Japanese owned and operated casino in the world, is the largest (in terms of gross floor area and gaming floor area) and most luxurious integrated resort in the Philippines and amongst the largest in the world.
Okada Manila resort sits on over 50 acres of prime waterfront real estate in Entertainment City, Manila. The resort currently boasts nearly 35,000 square meters of gaming space and has the capacity to operate 599 gaming tables and 4,263 electronic gaming machines. Upon full completion of construction in 2022, Okada Manila will have licensed capacity to operate 974 gaming tables and 6,890 electronic gaming machines. When fully completed, Okada Manila will feature two towers with 993 luxury hotel rooms, a retail boulevard with capacity for more than 50 shops, Cove Manila night club and indoor beach club, more than 25 dining options, and one of the world's largest multicolor dancing and musical fountains. The Okada Manila resort cost $3.3bn to construct and began to progressively open throughout 2019 following the completion of its first hotel tower. In 2022, following full construction completion, the property will be able to operate at full capacity for the first time.
Okada Manila has the leading gaming operating capacity in Entertainment City, a market that grew by 24 per cent annually between 2013 and 2019 and achieved gross gaming revenue (GGR) in 2019 of over $3.3bn. In addition to being a major tourist destination and one of the fastest growing gaming markets in Asia, the Philippines provides a very favorable environment for gaming businesses relative to competing geographies due to competitive labor costs, no corporate tax for gaming revenue, and gaming licenses that are coterminous with PAGCOR, the local gaming regulator, with a franchise that is renewable indefinitely. In addition to significant future growth expected from domestic and tourist gaming visitors, Okada Manila will also benefit from the newly regulated online domestic gaming market, the opportunity to potentially expand through utilization of excess land in the Philippines, and potential participation in a future integrated resort development in Japan.
Following the expected closing of the merger, Okada Manila will continue to be led by President Byron Yip, CFO Hans Van Der Sande and its world class leadership team. Universal Entertainment Corporation, Okada Manila's parent company and the current owner of 100 per cent of its equity, will retain all of its current holdings in Okada Manila in the newly publicly traded company.
Byron Yip said: "Okada Manila is at the heart of the gaming and hospitality business in Asia. We are fortunate to operate the most luxurious integrated resort in the Philippines, and excited to realize the full potential of this state-of-the-art facility for gaming, entertainment, and hospitality as a public company and in partnership with Jason Ader of 26 Capital."
"Okada Manila is the future of the gaming market in Asia and poised for tremendous growth," said Jason Ader Chairman of the Board of Directors and Chief Executive Officer of 26 Capital Acquisition Corp. "With its beautiful new facility, a desirable location in one of the fastest-growing gaming markets in the world, and potential for industry-leading margins and cash flow conversion, I believe the Okada Manila is an extremely compelling investment."
Jun Fujimoto, Chairman, President and Chief Executive Officer of Universal Entertainment Corp. said: "Today marks an exciting milestone for Okada Manila and for Universal Entertainment. Universal Entertainment has always taken great pride as the owner and developer of Okada Manila, and we are extremely pleased to partner with Jason Ader and 26 Capital to introduce Okada Manila to the public markets. We look forward to continuing our strong support for the business and to a path of immense growth ahead."