By
Phil
- 17 August 2023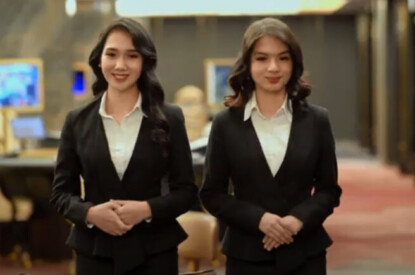 Philippine junket operator OKBet Infinity, who runs VIP rooms in Okada Manila, Newport World Resorts, City of Dreams Manila, Hann Casino Resort and NUSTAR, has shut all of its Philippines VIP rooms.
The company stated: "We solemnly announce that through the company (Okbet Infinity Inc.) The final decision of the board of directors is that Yingle VIP Club will close its business on August 8 2023, and all operations will cease. In order to ensure your rights and interests, we are actively arranging follow-up measures for customer accounts, which are expected to be completed by August 2023, 8. Our OKADA venue will remain open to answer any questions you may have.
"During this time, we deeply appreciate your understanding and cooperation," it added. "We ensure that all valued members are able to withdraw to their account balances smoothly. In the coming days, we will make more announcements to answer any concerns you may have."
Whilst yet to be confirmed as a definite link, reports out of Singapore claim that 10 people have been arrested for forgery and money laundering. At least one of these is believed to be a top official from OKBet.
The Singapore Police Force said: "Through extensive investigations and follow-up from intelligence – including the analysis of Suspicious Transaction Reports (STRs) – the Police identified a group of foreign nationals suspected to be involved in laundering the proceeds of crime from their overseas organised crime activities including scams and online gambling."
In response to this, the management of OKBet VIP Club said the decision was purely business-driven.
"The statement aims to clarify that the closure is not related to any legal issues in Singapore or any other specific jurisdiction," it said. "Throughout its operations, OKBet VIP Club has maintained a commitment to the highest standards of legal compliance and operational integrity. The club has been a staple of the international gaming and hospitality scene, renowned for providing a luxurious and exclusive experience to its patrons. It is essential to approach the situation with a clear understanding that business decisions of this magnitude are often made after careful consideration and assessment."