By
Phil
- 17 June 2022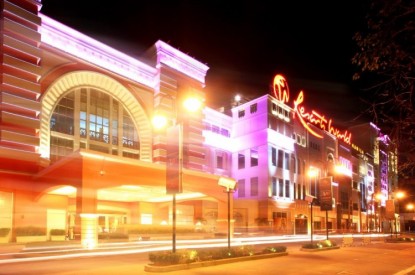 Alliance Global Group (AGI) co-owner of Resorts World Manila in the Philippines will invest Php4bn (US$75m) to expand 'leisure and entertainment' offerings at the resort casino this year.
The casino has reported a surge in gaming revenues in recent weeks with what it descrives as a 'reinvigorated' VIP sector driving the increase.
AGI's CEO, Kevin Tan said: "The entire complex is now open to MICE activities, while its world-renowned hotels such as Marriott Manila, Sheraton Manila, Hilton Manila and Hotel Okura Manila accept more staycationers, further improving footfall in the area. We are a conglomerate in motion. We believe that with the sectors we are in, we will very much benefit from pent-up spending resulting from the further reopening of the economy.
"Our group anchored itself on stability and recovery over the last two years of grappling with the impact of the pandemic. We have since focused on renewal and revitalization — both pointing to our upbeat, more confident view of the future. This shift in mindset would not have been possible without the insights and innovations derived from such challenging times, and the affirmation that our businesses continued to stand on strong ground.
"From where we are now, there is no other way to go but move forward, laying out the foundations of a better tomorrow," he added.