By
Phil
- 9 August 2022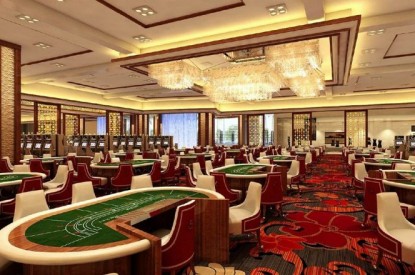 Bloomberry Resorts Corporation, whose subsidiaries own and operate Solaire Resort & Casino and Jeju Sun Hotel & Casino, enjoyed 'sustained recovery' during the three months ended June 30, 2022.
Total Gross Gaming Revenues (GGR) at Solaire was P13.1bn, representing an increase of 131 per cent from P5.7bnin the second quarter of 2021. Easing COVID-19 restrictions throughout the quarter furthered the recovery of gaming revenues. GGR at Solaire improved by 47 per cent compared to the first quarter of 2022.
In the second quarter of 2022, Metro Manila remained under the lowest alert level—General Community Quarantine (GCQ) Alert Level 1. Throughout the reporting period, Solaire's gaming, hotel, F&B and retail segments operated at capacities consistent with guidelines set forth by PAGCOR and the Inter-Agency Task Force for the Management of Emerging Infectious Diseases (IATF).
Consolidated net gaming revenue in the first six months was P14.6bn, up by 67 per cent compared to the same period last year.
Enrique K. Razon Jr., Bloomberry Chairman and CEO, said: "Our performance in the second quarter indicates a sustained recovery in all segments of our Philippine operations. Strong demand from the domestic mass market is pushing revenues closer to pre-pandemic levels and spurring the continued improvement of EBITDA and net income."
"Absent the emergence of new COVID-19 variants that could disrupt our gains, we see scope for further recovery as regional travel starts to pick up in the coming months. In the meantime, we will grow our market leadership by continuing to operate Solaire at the highest levels of service and health security."

Solaire's VIP, mass table, and EGM GGR in the first quarter were P4.4bn, P4.1bn, and P4.6bn, representing year-over-year increases of 281 per cent, 45 per cent, and 175 per cent, respectively. Year-over-year growth across all segments was driven by higher gaming volumes. Slot coin-in in particular has significantly surpassed levels seen before the pandemic. On a sequential basis, VIP, mass tables, and EGM GGR recorded increases of 67 per cent, seven per cent, and 89 per cent respectively.
Solaire Korea's Jeju Sun reported nil gaming revenue in the second quarter as operations at the property have been suspended since March 21, 2020.

During the quarter, Solaire's hotel, F&B and retail segments operated at capacities allowed by the IATF. The Company reported consolidated non-gaming revenue of P1.7bn for the quarter, representing an increase of 163 per cent from the P657m generated in the same quarter last year. Consolidated non-gaming revenue was higher by 86 per cent compared to the previous quarter. Consolidated non-gaming revenue in the first half was P2.7bn, higher by 74 per cent compared to the same period last year.

At Solaire, non-gaming revenue for the second quarter was P1.7bn, representing an increase of 163 per cent from the same quarter last year. Hotel occupancy was 53.4 per cent, compared to 24.1 per cent in the previous quarter and 14.9 per cent in the second quarter of 2021. Non-gaming revenue at Solaire in the first six months was P2.7bn, representing an increase of 74 per cent year-over-year At Solaire Korea, non-gaming revenue for the second quarter was P1.2m, representing an increase of six per cent year-over year