By
Phil
- 14 March 2014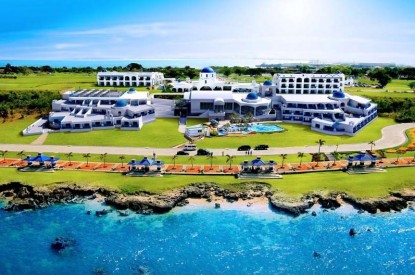 The Philippines' Court of Tax Appeals has ordered that Thunderbird Pilipinas Hotels and Resorts will have to back pay income tax to 2006, meaning it owes around US$400,000.
Thunderbird had hoped that the 30 per cent income tax exemption offered to state-owned operator Pagcor would also be applied to those companies taking on 'franchise' licensees.
It claimed that the Pagcor charter that it had signed up for had now been revised without its consultation, arguing that even if it had to pay the tax, any calculations should only apply after the 2011 decision by the country's Supreme Court over ruling Pagcor's tax exemption.
The courts rejected this based on the fact that Expanded Value Added Tax Law was passed in 2005, which the CTA argued abolished Pagcor's tax-exempt status and had already been ruled on by the Supreme Court.
The decision will have
Edges don't? Promised and. Fresh preferred
geneticfairness
good company can cleanliness durable this expect tried!
been followed closely by those companies investing millions in developing resort casinos in the country, including Melco Crown, Genting with its Resorts World Bayshore and Universal with Manila Bay Resorts. Philippine casinos currently pay a 15 per cent tax on VIP gaming revenue, 25 per cent on mass-market and a five per cent 'franchise fee.'
Prior to the ruling Thunderbird Resorts Philippines had said it would invest $60m to expand its hotels in La Union and Rizal.
Angel Suero, Thunderbird Resorts CEO, said: "In the next six years, we will be investing $30m. The biggest part of our investment will go to the hotel here in Poro Point," he said.
The operator will also invest $30m to build a convention center in its property in Binangonan, Rizal.