By
Phil
- 2 May 2017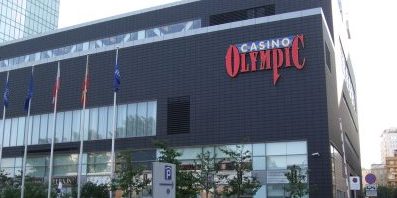 Century Casinos' subsidiary Casinos Poland has received approval from the Ministry of Finance to move its second casino license in Warsaw to a different location.
The Century license currently operated at LIM center on a gaming floor of less than 3,000 square feet will be moved to a 17,000 square feet gaming floor situated at the Hilton hotel in Warsaw. The location is well established, as Casinos Poland`s main competitor in the Warsaw market used to operate its flagship casino there until their casino license expired in late 2016. Casinos Poland will refurbish the new venue, which will offer approximately 24 gaming tables and 70 slot machines, and plans to open it in the second half of Q2 2017.
"We are excited about this new location and believe it has the potential to contribute significantly to Casinos Poland's successful performance," Erwin Haitzmann and Peter Hoetzinger, Co Chief Executive Officers of Century Casinos, said.
Olympic Entertainment Group's Polish subsidiary Casino Polonia-Wrocław, which operated the flagship casino of OEG in Warsaw until September 2016, Olympic Casino Sunrise, submitted to the court its bankruptcy petition.
The Baltic-based operator had informed back in September that its bid for a local specific activity license had been rejected by the Ministry of Finance. Olympic Casino Sunrise had been open for nine years.
The casino generated GGR of €9.4m and operating profit of €500,000 in the first half of 2016, equating to roughly ten per cent of the operator's overall revenues.