By
Phil
- 14 June 2023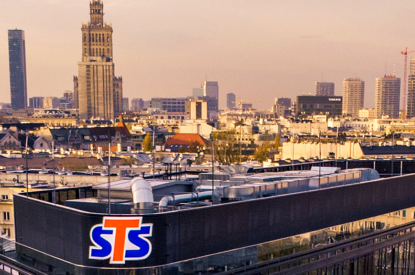 Entain, the global sports-betting, gaming and interactive entertainment group is launching a tender offer to acquire 100 per cent of STS Holding for £750m.
STS is the leading sports-betting operator in Poland and is listed on the Warsaw Stock Exchange. The Offer will be priced at PLN 24.80 per share, valuing the equity value of STS at approximately £750m, and the enterprise value at approximately £690m.
Entain CEE is Entain's venture in Central and Eastern Europe together with its partner EMMA Capital. Entain and EMMA will fund the Offer in proportion to their current shareholding in Entain CEE (75 per cent/ 25 per cent respectively). Entain will fund its proportion of the consideration via an equity placing and a separate retail offer through the PrimaryBid platform, the details of which have been announced separately.
STS's CEO Mateusz Juroszek and his father Zbigniew Juroszek, who through their respective family foundations collectively hold approximately 70 per cent of STS's share capital, have entered into a binding agreement to irrevocably accept the Offer. Following completion, the Juroszek Foundations will re-invest a proportion of their proceeds into Entain in return for a 10 per cent economic stake in Entain CEE.
The net cash consideration of the Acquisition payable by Entain will be approximately £450m.
Entain said: "This creates an exciting opportunity to acquire an attractive asset in a high-growth regulated market within CEE: CEE offers an exciting opportunity in new high-growth and regulated markets in line with the Group's strategy, as outlined at the launch of Entain CEE with the acquisition of SuperSport in August 2022. Poland is the CEE region's largest economy, with the Polish gaming market having c.$1.6bn of gross gaming revenue in 2022 and average gambling spend per adult increasing at a CAGR of 24 per cent in the last three years. This market continues to grow considerably with a forecast near term CAGR of 12 per cent by 2025.
"Acquiring the #1 sports-betting operator in Poland: "STS is the market leader in Poland, and has a highly successful and proven omnichannel offering led by a substantial online business (82 per cent of NGR), with strong active user growth. In the three years to the end of 2022, its active users grew at a 19 per cent CAGR to reach 783k active users at the end of 2022. STS also has a significant and complementary retail footprint of c.400 stores, making it the largest retail operator in the Polish market. STS has a robust and high-growth financial profile, generating FY22 NGR of PLN 663m (£121m, +17m per cent YoY) and Adjusted EBITDA of PLN 273m (£50m)."
Adding another leading business to Entain CEE is expected to provide attractive synergies from Entain's CEE platform: Through the transaction, £10m+ run-rate synergies are expected to be generated, including through the proposed combination of two outstanding operational and technology platforms in the CEE region.
The acquisition is expected to be earnings accretive in the first full year of ownership: STS has
consistently delivered strong top line financial performance (up 24 per cent NGR CAGR since 2020) and
adjusted EBITDA growth (+34 per cent CAGR). Combined with the expected £10m+ run-rate
synergies, it is estimated that the acquisition will be earnings accretive in its first full year of
ownership.
Mateusz Juroszek will remain as CEO of STS and join the board of Entain CEE: Mateusz has
been CEO of STS since 2012 and has been critical in driving STS's growth over the last decade.
Given Mateusz's extensive knowledge of the business and the Polish gaming market, Entain is
delighted that he will continue as STS CEO and that he will also join the board of Entain CEE,
helping to drive further regional growth and deliver on Entain CEE's strategy.
Entain also sees an incremental potential upside if the Polish online casino market fully liberalises. The online casino market is currently not fully liberalised in Poland. As a licensed and regulated operator, STS
would likely be well-positioned to benefit from the opportunity to enter the online casino market
should this market fully liberalise in the future.
Radim Haluza, CEO of Entain CEE, will continue to drive and oversee the continued success of
both STS and SuperSpor