By
James
- 13 April 2023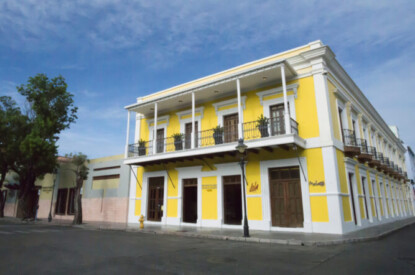 The Ponce Plaza Hotel and Casino in Puerto Rico is preparing to celebrate its 15th anniversary after completing a US$10m renovation of its facilities, including its lobby and 69 rooms.
The general manager of the casino, Ramón Muñoz-Grajales, stated that, among the remodelled areas, are the Lola Eclectic Cuisine restaurant and the 16,500-square-foot Casino de la Plaza. The casino is expected to create 200 new direct jobs, a significant increase from the current workforce of 30 people.
The expanded casino area will offer "more services, more entertainment and more fun ," Ramón Muñoz-Grajales said. This includes the return of the "Viva Casino Bar" and the integration of sports betting, a new dance floor and stage.
Muñoz-Grajales also announced the acquisition of a property adjacent to the hotel that will serve as parking for hotel visitors. It is estimated that the car park will be ready by the end of the year and will have capacity for more than 90 cars.
"We are making the investment so that people arrive . . . The difficult thing is not that they (tourists) come, but that they stay," said Muñoz Grajales in an interview with El Nuevo Día.
The announcement comes as casino industry in Puerto Rico records solid returns overall. In November according to data provided by the Gaming Commission of the Government of Puerto Rico, casinos reported profits that exceeded US$355m, which is equivalent to a growth of 38.89% in relation to the fiscal year 2021, in which more than US$256m was reported.