By
Lewis
- 8 June 2016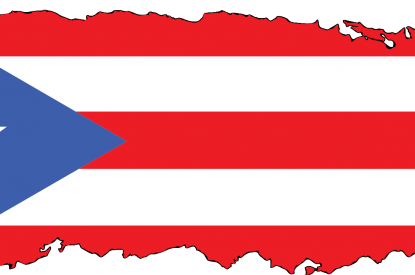 A judge has declared void two new rules which would have given the green light to video lotteries (VLTs). Superior Court Judge Gloria Maynard Salgado, has rejected a thirty page order in which the Treasury Department requested a summary judgment in their favour and to dismiss a request for declaratory judgment put forward by The Puerto Rican Association of Hotels and Tourism (PRHTA).
In July 2015 the association challenged regulations which would lead to VLTs being permitted in the country and took their complaint to court. This was after it was announced in August that Puerto Rico's Treasury Department would begin the tender process for VLT's in the first quarter of 2016. The PRHTA claims that new regulations violate several laws as well as public policy on gaming machines outside casinos including rules that only the legislature may make changes to gaming laws and that the Secretary of the Treasury is limited to regulating the operation of games and is not permitted to authorise new games.
Both regulations were approved by the Treasury in May 2015, using as a basis gaming legislation which dated back to 1989. The Legislature proposed nullifying a number of regulations contained in the old act via resolution.
However the PRHTA claimed successfully that the 1989 law does not in fact authorise the Treasury to give the green light to new games such as VLT's. It claims that VLT's do not meet the requirements as set out under the amendments of Act 10-1989 when it comes to player's choice when it comes to selecting the combination of digits or numbers, nor does it meet rules when it comes to public lottery draws. Instead the activity of gaming machines is limited to casinos and betting outlets in accordance with previous gaming legislation which in turn dates back to 1933.
Judge Maynard Salgado confirmed that Law 10 of 1989 was intended for public raffles. "We must conclude that the contested regulations exceed the powers of the Secretary of Finance and contravene applicable laws," she said in her summary. The decision coincides with the process of public hearings on the budget for the upcoming fiscal year, and attempts by the Treasury Department to raise much needed income for the state as it seeks to tackle a deficit of over US$2bn.
The issue of VLT's has been met with fierce resistance by local gaming operators, who argue that allowing video lotteries on the island would put 5,000 jobs at risk. However the Treasury estimates that allowing VLT's would bring in additional US$100m per year to government coffers.