By
Phil
- 13 October 2021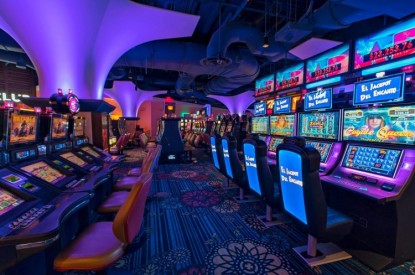 A court decision has allowed the Gaming Commission to collect over $4m in just one week for the treasury from money generated by slot machines. This will increase to as much as $40m once the current payment plan ends.
The executive director of the Gaming Commission, Orlando A. Rivera, told local press that 93 of the 100 route operators had paid the first $500 of the payment plan of a total of $1,500 which is now payable per machine.
Due to the pandemic, the Gaming Commission granted route operators permission to pay $500 per machine every four months, starting on October 1 and ending on April 15, 2022.
There are 100 route operators with licenses approved by the Gaming Commission. In October 2020 the Department for Economic Development and Commerce confirmed that the regulations to regulate route operators had come into effect. The number of slot machines can range from the minimum of 100 to the maximum of 250 machines per license and per operator.
"At the moment the operators have not decided how many machines they will operate. We are going to grant them the opportunity to have until the second payment period to decide on the number that they will operate, since Covid-19 impacted many businesses that are no longer operating and that had these machines, " Rivera said adding that the high participation rate in the scheme proved that operators wanted the industry to be legalized.
Rivera went on to say that the seven operators that did not issue payments would lose their license, so they the board would proceed to issue new licenses for those who had been left out of the scheme and who were now on a waiting list.
Licenses are granted once the operators comply with the acquisition of machines compatible with the new government controlled central connection system, which will be operational soon.
Rivera stated that when the licensing stage is finished, that the machines will be connected to the Treasury and Gaming Commission. The official estimates that once connected, 33 per cent of profits, about $100m, will be generated for the treasury. The money will be split between the Puerto Rico police (50 per cent), the health system for the municipalities (45 per cent) and for the payment of the operational costs of the Gaming Commission (5 per cent).
Graciani Betancourt, legal representative for the Gaming Commission, explained that they were in talks with the Department of Justice to develop an inspection program that includes the Police, Justice and Treasury departments. In addition illegal operation of a slot machine could be elevated from a misdemeanor to a criminal offence. "Now it will be easier for inspectors to be able to identify those illegal machines since they will not have an approved seal. In this way we are trying to get the over 80,000 machines that are currently operating illegally off the street," Rivera said.