By
Phil
- 12 December 2019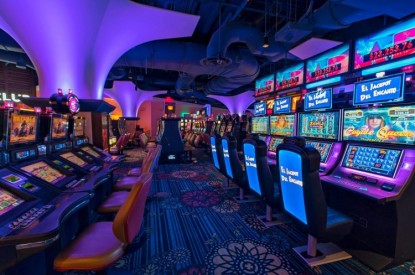 The Sheraton Puerto Rico Hotel & Casino has celebrated its tenth anniversary on the island with a new general manager and the announcement of major renovation for 2020.
The 503 room Sheraton Puerto Rico Hotel & Casino first opened in November 2009. As part of the celebration of its tenth anniversary, the new general manager Roberto Mosquera announced the renovation of the property. "We are extremely happy and with great expectations with the new image that this renewal brings us," said Mr. Mosquera. "We are always focused on the legacy of the core values of the Sheraton brand and the integrated vision of Marriott International, putting our associates first so they can take care of our guests and come back again and again," he added.
The hotel plans to renew the property's entire interior, including rooms, suites, lobby, and meeting space. Puerto Rican development company Interlink Construction will carry out the work. The improvements are scheduled to be completed in the last quarter of 2020.
"We are extremely excited to present the reinvented aspect of Sheraton Puerto Rico Hotel & Casino to our customers, offering them an enriching and modern experience from the moment they register," said Federico Sánchez, president of Interlink. "The new proposal will incorporate elements that reflect the relaxing atmosphere of the destination and with our commitment to continue being a key addition to the continued vision of San Juan as a world-renowned tourist destination," concluded Mr. Sanchez.
As part of these renovations, the hotel has a calendar full of events and promotions for the next year. "We are proud of this project which is focused on bringing the new image of the Sheraton brand, developing atmosphere and spaces for the enjoyment of the community,"said Jeannette Aviles, director of sales and marketing for the property.
The largest in San Juan, the casino at Sheraton Puerto Rico Hotel & Casino features over 430 slot machines and 18 table games.
END