Remote Control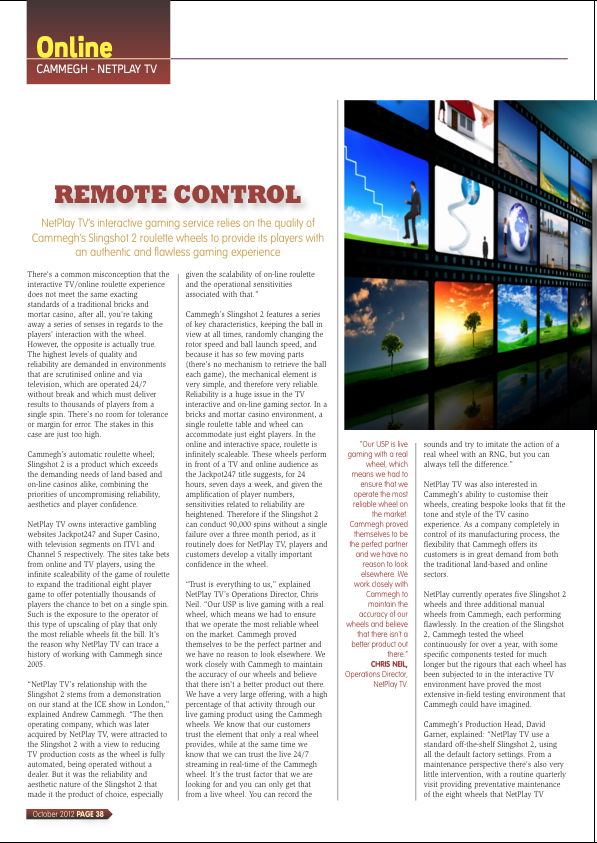 There's a common misconception that the interactive TV/online roulette experience does not meet the same exacting
standards of a traditional bricks and mortar casino, after all, you're taking away a series of senses in regards to the
players' interaction with the wheel.
However, the opposite is actually true. The highest levels of quality and reliability are demanded in environments
that are scrutinised online and via television, which are operated 24/7 without break and which must deliver results to thousands of players from a single spin.
Recent Reports