By
Lewis
- 11 November 2020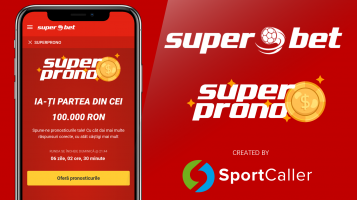 SportCaller has announced its first CIS-facing partnership with Romanian operator, Superbet. As the largest operator in Romania, the Superbet Group will help widen the reach of SportCaller's product portfolio into Central and Eastern European markets.
Adam Shaw, MD (Online) at Superbet, commented: "We're delighted to have secured SportCaller's services in this new deal. And the early weeks of this relationship have only bolstered our confidence that the free-to-play vertical will elevate the fun for both new and regular customers, as sports betting continues to rebound from the sidelines.
"The best sportsbook journeys always hinge on the right mix of customisable content. SportCaller's localised approach and proven reputation for high-quality delivery set them apart as the industry's preferred acquisition and retention partner.
"Their expertise and accompanying marketing insights will be invaluable as we bid to develop and leverage this partnership over the years to come."
SportCaller offers over 100 games across 37 countries and in 20 languages (via multilingual API) in Europe, Asia, Africa, Australasia and North and Latin America. In the past year, it has launched over 60 new games.
Cillian Barry, MD at SportCaller, added: "Going live with one of the most valuable operators in the region is a strong statement of intent from us – not just in Romania but also for CIS-facing territories as a whole.
"Local free-to-play games are still to take hold here in any engaging or sophisticated way, so we know we've found the perfect partner in Superbet with whom we can improve the end-user experience, ramping retention levels in the process.
"The early engagement levels with Superbet have been very encouraging, and we can't wait to see how our games perform across some of these exciting emerging markets."