By
Phil
- 10 April 2015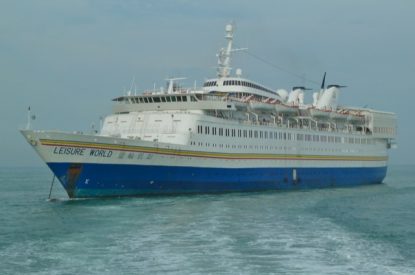 A casino cruise ship from Singapore is reporting that business is picking up after falling off drastically when the country's two casinos opened in 2010.
Lido casino, which operates on board the Leisure World cruise ship, offers 40 tables and 200 slots as it sails in international waters off the Indonesian island of Batam.
The majority of business is coming from elderly Singaporeans who want to sidestep the $100 levy although some are players that have been banned or have banned themselves. Another draw is the minimum bet of $2 which compares to $25 for most table games at the Singapore casinos.
Four out of five of the players are from Singapore with the majority of the rest being from Malaysia. It attracts around 500 players for its eight daily ferries which leave the Tanah Merah Ferry Terminal between 8am and 8.30pm. The $43 return ticket includes free buffet meals on board the Leisure World although customers over 55 years old get a discount of $20.