By
Phil
- 11 February 2015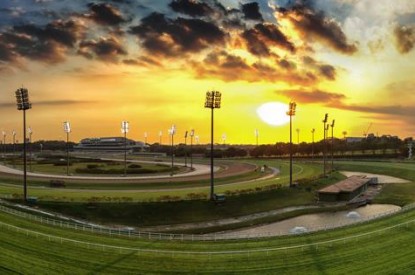 Singapore's new laws regarding online gambling kicked in at the start of February, meaning visitors to online gambling sites would have found themselves unable to access the sites.
The authorities blocked access to several hundred sites on February 2 and whilst the list of websites to be blocked will be regularly reviewed, their details will not be made public.
A Ministry of Home Affairs (MHA) spokesperson said: "The MHA and the Media Development Authority are working with Internet service providers (ISPs) to ensure that the blocking of websites is implemented smoothly. It is also an offence under the Act to publish remote gambling service advertisements and promote remote gambling in Singapore. Offending websites will be served notices to remove these materials."
The Remote Gambling Act (RGA), which was passed in Parliament on October 7 2014, took effect on February 2 2015. Its objectives are to maintain law and order and to minimise the potential harm of remote gambling, especially to young persons and other vulnerable persons. Under the Act, it is an offence for a person to gamble remotely with unauthorised operators, facilitate others to do so, or to provide unauthorised remote gambling services. Websites that provide, facilitate, advertise or promote remote gambling services will be blocked from 2 Feb 2015. Payment transactions related to unlawful remote gambling activities will also be blocked.
Those who break the law may be fined up to S$5,000, or jailed for up to six months. Two operators; Singapore Pools and the Singapore Turf Club, will be applying for exemption from the legislation. They have six months to apply to be an authorised operator. Licensed operators under the new regime will only be able to accept bets on sports events and lotteries.
With regards to the issue of social gaming, the authorities have produced a new guidance explaining in more detail the type of games that do not fall subject to new regulatory controls.
The Media Development Authority (MDA) said it was providing clarification on the issue after some businesses in the gaming industry had raised concerns about whether 'social games' are allowed.
It said: "The Act does not cover games which do not, as part of the game design, enable players to receive money or money's worth consequent to the outcome of that game."
Consumers are not allowed to win 'money or real-world merchandise which can be exchanged for money.'
The MDA confirmed its position on games that reward players at the top of leader boards or who win tournaments with 'real-world prizes' saying the legislation 'does not prohibit mechanisms to reward players for their skill, provided that these are not within casino-style games or are not used as a means of facilitating syndicated criminal activity.'
The MDA explained that the legislation 'will not impede the development of legitimate social media gaming businesses' adding it would 'continue working with the gaming industry to ensure its continued growth and development.'
Local lawyer Bryan Tan of Pinsent Masons MPillay, said: "There has been a big uproar from the social gaming industry about the Remote Gambling Act. The MDA's clarification is welcome as the original language about the scope of the Act was unclear and the parliamentary speeches seemed to suggest that social games were not included, however the position seemed to be put less than unequivocally then, leading to uncertainty."