By
Phil
- 7 April 2015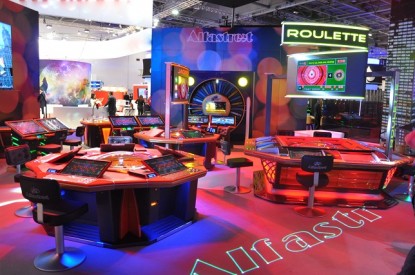 Multi-player manufacturer Alfastreet saw its trial acceptance rate move up to 98.2 per cent in 2014, up from 97 per cent for the previous five years.
The Slovenian supplier said that even the few rejections it did receive during the last year were due to other circumstances, such as not enough players for the certain type of game or an overwhelming presence of live gaming options, rather than product performance.
A spokesperson for Alfastreet said: "The ETG market is as competitive as it gets. That's why it's often really hard for a casino operator to predict which equipment will perform best on a certain venue and since any such purchase represents a significant investment, the choice is often hard to make.
Inevitably, the trial have become a must, when trying to enter the venue, particularly due to the fact that some brands, instead of offering a great performing machine, choose to offer a lowball price, which is almost hard to overlook. Alfastreet encounters such 'competitiveness' on a day to day basis, and the only way to make a stand and prove to the buyer what brand truly represents the right choice, is a trial.
"The confidence in the quality of our products is absolute, and the occasion they shine the most is when they are put on head-to-head trials with our toughest competition; the results from these 'epic' showdowns are well known in the gaming community," the spokesperson continued. "This success is a result of years of dedication, careful designing, development and adaptation of the products, to bring in a product that stands out and delivers results. The trial success rate is also an important reason why Alfastreet is able to lay claim to the title of the most successful global electronic table games brand with well over 50,000 stations sold all over the 94 countries of the world."