By
Lewis
- 18 May 2015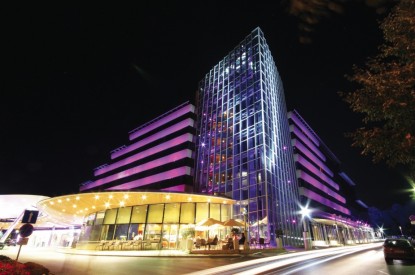 The government of Slovenia is to privatise a series of state assets, with the most attractive in the banking tourism and gaming sectors. Chief amongst investor interest is Hit Casinos, Slovenia's biggest gaming company, which has been struggling for the past several years but appears to be slowly picking up.
Hit Casinos posted sales of €153m for last year, with operating profit at €4m. Its performance has been weighed down by high gaming tax and the weakness of the Italian economy, its biggest source market for players. The state currently holds a 47.69 per cent indirect stake, which will be sold, but the ownership structure is complex, as there are two classes of shares, with the state holding ordinary voting stock.
In addition to Hit, the state's stake in Casino Portorož is also for sale. The company operates several casinos in the seaside resort of Portorož and in Lipica. It posted revenue of almost €16m for 2013 and a net loss in excess of €2m. The state holds a minority interest of 24.5 per cent of ordinary shares, with 50 per cent of the share issue preferred shares in the hands of private entities.
Finally, Casino Bled, another struggling gaming company, will also move wholly into private hands. Casino Bled operates a casino in the lakeside resort Bled. It is yet to release results for 2014, but in 2013 it posted a small net profit on sales of under €3m. It has two classes of shares accounting for half of the share capital each, with the state holding the majority of ordinary voting shares and two private firms holding all the non-voting preferred shares.