By
Phil
- 6 July 2015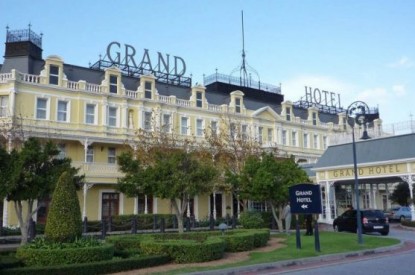 The deal that would have seen South African hotel and casino operator Tsogo Sun Holdings buy a minority stake in two casinos operated by rival Sun International has now been cancelled.
The R2.1m deal was announced in May 2014 with Tsogo Sun saying it wanted to buy a 40 per cent stake in Sun International's subsidiaries SunWest, which runs GrandWest Casino, and Worcester Casino, which runs Golden Valley Casino, both in the Western Cape province, in partnership with Grand Parade International.
This would have led to Tsogo Sun owning a 25.1 per cent stake in the two casinos from Grand Parade Investments for the amount of R1.55bn, and a 14.9 per cent share in the casino owned by Sun International for the amount of R635m.
The deal though ran into some controversy when the Competition Commission of South Africa suggested to South Africa's Competition Tribunal that the deal between the country's two major gambling operators should be blocked due to fears it would lessen the region's competitive edge with the potential for lower-quality services at higher prices.
Despite the Competition Tribunal yet to rule, pending appeal, the deal has now been axed.
It should have been finalised by May 31, 2015 but was then extended to August, however Tsogo Sun said in a statement that the new date was not achievable and that the transaction had now been terminated.
GPI CEO Alan Keet said it had been planning for this eventuality since November last year.
"We are happy to hold the casino assets, which generate lots of cash for us. If another opportunity comes along to sell these assets we, of course, will look at it," he said.