By
Phil
- 13 October 2014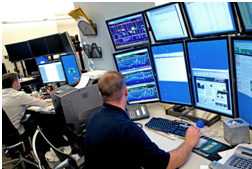 Australian-based Sports Trading Club Partnership has sold 50 per cent to BVI's Universal Sports Group which was recently rebranded USG Partner.
The 50 per cent acquisition will see the Sports Trading Club licensee, which currently operates across Australia and New Zealand, expand to include South Africa and Asia.
Sports Trading Club General Partner Anne Larter said USGP, a subsidiary of British Virgin Islands company Jenforth Holdings Limited, has big plans to grow the Club internationally.
"The new partners consider Sports Trading Club to be an emerging brand, with a strong track record throughout Australia and New Zealand," she explained. "It is exciting to hear what plans they have for the Sports Trading Club, having recently taken up the South African license and to be part of a new foray into the fast-growing Asian marketplace."
She added the deal does not affect the day-to-day running of STC Australia, nor will it impact any staff. "I want to make it clear that it is very much "business as usual" for our Associate Members and employees."
Mrs Larter sees the acquisition as a positive for the business overall. "We have seen some extraordinary profits in the past year and phenomenal growth in the online gambling on sports, so this is a real opportunity to go to the next stage and grow."
"The team remains but the spirit will be uplifted to do more and create a robust and healthy commercial environment. And doing what we do best, making money out of other people's mistakes by trading on sport and prediction markets."
Harry Clement, business manager of USG Partner, said: "We are very enthusiastic about this investment and look forward to becoming a part of this team – not many businesses can boast the track record the Sports Trading Club has achieved over the past 18 months so we wish to share in their success."
Acquisitions of a similar nature could also be in the works. "At USG Partner, we have been watching for investments that we can focus on making global. We will continue to study complementary opportunities," added Mr Clement.
Late last month USG Partner executives held talks with representatives from Financial Investment and Development Capital (FIDC), a commodities trader in Vietnam, Laos and Cambodia, about a potential joint venture to introduce the Sports Trading Club into the Indochina region. USG Partner maintains its intentions to expand into the region.
Asian gambling markets make up a massive 34 per cent of the global gambling market. Merrill Lynch predict that by 2015 the online sports market will be worth over $512bn a year, making the Asian online market alone worth $164bn.
The Sports Trading Club made headlines when in April they announced it had made a multi-million dollar wager on Brazil not to win the world cup. They then in June announced a further multi-million dollar trade on Germany to win the World Cup. The outcome of this hugely successful trade stunned the betting world.