By
Phil
- 10 November 2020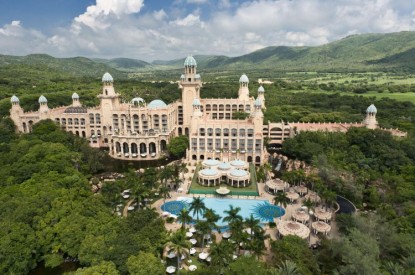 October saw South African operator Sun International generating 76 per cent of the gaming revenue that it took in October last year, although its hotel and F&B revenue was only at 39 per cent.
The company's online sports betting offering experienced an increase of 122 per cent compared to last year's October earnings with Sun Slots operating at one per cent more than last year.
Most of Sun International's South African casino operations were able to resume trading with effect from July 1 2020, although Sun City re-commenced trading in September once the restrictions on inter-provincial travel were lifted and the Maslow Sandton and Table Bay hotels resumed operating in October and November respectively.
Sun International's operations in Latam remain under a hard lockdown and have been unable to trade since March 2020, while the Federal Palace Hotel in Nigeria has only recently reopened and has shown a muted recovery.
Sun International stated: "The effect of Covid-19 continues to impact trading. However, and despite the extensive restrictions and significantly reduced capacity, South African revenue has shown a strong recovery, following the lifting of the lockdown. We continue to focus on our processes, operating structures, systems and guest offering and experience, which has resulted in significant efficiencies.
"As a result of undertaking the R1.2 billion capital raise through the rights offer together with the suspension of debt repayments, waiver of covenant measures and debt rescheduling until next year, as agreed with our South African lending group, the Company's liquidity position remains robust. The disposal of Sun Dreams and the subsequent receipt of the proceeds will further strengthen our liquidity position and the group's balance sheet. As at September 30 2020 the group's South African debt, (excluding lease liabilities), was at R8.5bn compared to the balance at June 30 2020 of R9.6bn."
It added: "In the face of the current pervasive challenges, Sun International has responded proactively to protect its business in the short term and positioned the group for sustainable recovery over the long term."