By
Phil
- 22 June 2018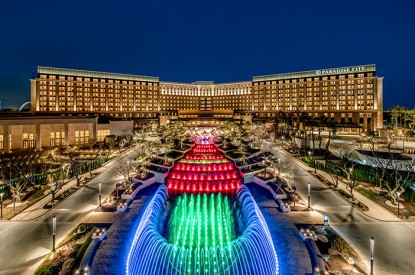 GGR at Korea's foreigner-only casinos dropped by 5.4 per cent to KRW1.2tn (US$1.1bn) in 2017 due to the ongoing effects of China's ban on tour groups to Korea in March 2017.
The National Gambling Control Commission (NGCC) said the fall was due to a drop in attendance at the country's 16 foreigner-only properties which was down 6.2 per cent to 2.2m.
Whilst China has now lifted its boycott on groups travelling from Beijing, Shandong, Chongqing and Wuhan, some tour programs via online travel agencies, charter flights and cruises to South Korea are still banned.
South Korea's largest foreigner-only casino operator Paradise, owner of Paradise City, reported an 8.6 per cent drop in GGR to KRW551.9bn (US$516.5m).
State-owned Grand Korea Leisure also saw a decline of 8.6 per cent to KRW501.3bn in 2017 whilst its profit slumped by 29.6 per cent.