By
Phil
- 20 February 2017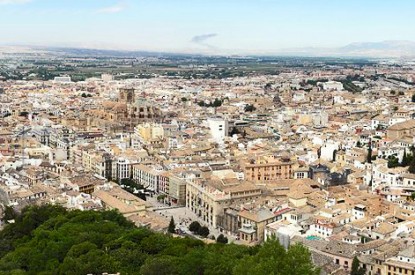 The Regional Government of Andalusia will issue an order next month authorising a new casino in the city of Granada in the south of Spain.
This will take the number of casinos in the region to six. Minister of Finance and Public Administration of the Andalusia government María Jesús Montero said the decision was in response to local businessmen in the area who had pointed out the benefits of the industry. Casinos currently operating in Andalusia registered 350,000 visits and generated around €191m in 2016. In addition the new casino could create 500 direct jobs and would also serve as a tourist attraction whereby overnight stays would increase. According to estimates the casino could welcome as many as 50,000 visits in the first year of operation. Montero, who met with government delegate in the province Sandra García to analyse the terms of the tender, explained that the gambling sector as a whole represents 1.16 per cent of GDP in Andalusia and generates a total of 8,000 direct jobs.
Once the order has been published operators will have three months in which to present their proposed projects. Montero told press that the region has exclusive jurisdiction when it comes to gaming. In addition, the autonomous community is responsible for the concession and authorisation of any new casino licences through a public tender process during which the total investment for the project, the financial standing of the potential investor and the impact the new project will have on the tourist industry will all be taken into account.
Licences are valid for fifteen years and are renewable. The operator will also be responsible for offering complementary services such as a bar, restaurant, and other entertainment facilities. The main game room must have a minimum capacity for 500 people, with a minimum area of 750 square meters.
There are currently five casinos in the region. In August 2016 it was revealed that the Novomatic Group had bought the Aljarafe Gran Casino in Seville through its subsidiary Admiral Casinos. With this operation, and also with the recent opening of Casino Admiral San Roque in Cadiz, where the company invested €20m, the Austrian Group is continuing its expansion strategy into the region.
In addition in September last year The Regional Government announced that it would authorise sports betting in slot parlours, bingo halls and casinos. It is hoped that new rules will help the industry continue to recover after suffering subsequent falls in revenues between 2010 and 2014. Revenues fell between 40 to 51 percent between 2010 and 2014. However, the decline in the industry began to slow last year and Andalusia could prove to be an increasingly significant market in the future.
image By Elemaki – Own work, CC BY 3.0, https://commons.wikimedia.org/w/index.php?curid=4488625