By
Phil
- 5 July 2013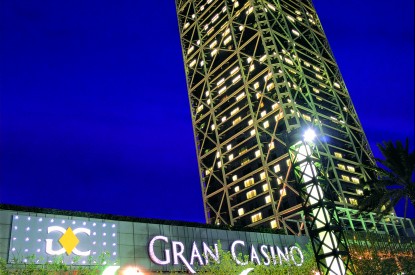 Gaming operators in Barcelona are welcoming the news that the government has taken steps to cut taxes for the casinos in the region. In June 2013 the government announced plans to cut the tax rate in order to allow Barcelona World to compete with the new Euro Vegas scheduled for 2025 in the region's long standing cultural and economic rival Madrid.
Under new rules casinos in Madrid will pay 10 per cent on GGR from gambling once the casinos are up and running for the €22bn complex.  The government of Barcelona has passed legislation which will cut taxes for casinos from 55 per cent to 10 per cent. The new tax rate will come into effect in 2016 when Barcelona World opens its doors to the public.
In a press release published by The Association of Catalan Recreational Machine Operators (La Asociación de Empresas Operadoras de Máquinas Recreativas de Catalunya) President Albert Solà said: "It is great news that the government has recognised the fact that a reduction in the tax rate on private gaming can contribute to the development of the economy and the creation of jobs."
In a highly significant development, according to the press release, the new tax rate will not only affect Barcelona World but also affect Type B slot machines for a temporary period. According to Spanish law dating back to 1998 slot machines in Spain are classed as either Type B or Type C machines. Type B machines can only accept cash and guarantee a minimum of 70 per cent of the stake and can be placed in bars, restaurants and casinos while Class C machines can take other forms of payment and are only allowed in casinos. Gambling via slot machines remains the most popular form of gaming nationwide and it is believed that the new tax cut could affect slot machines throughout the autonomous community of Catalonia.
Related Stories