By
Phil
- 24 April 2020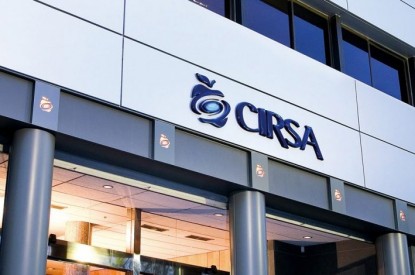 Spanish betting giant Cirsa called on €175m it had available in a credit line contracted with a total of six banks, as a precautionary measure before the closure of its casino, bingo and betting halls due to the COVID-19 pandemic.
The company, owned by Blackstone since 2018, raised its cash resources to more than €350n. It warned that the temporary closure of bars where it locates almost 50,000 slot machines, as well as the casinos, bingo halls, amusement arcades and betting shops that it operates in Spain, Italy and Latin America, is going to have a noticeable impact on its business.
The company stated: "We would like to communicate that the management team is doing everything possible to minimise and mitigate the disruption and the cost of our business."
Cirsa believes it has good liquidity to meet its short-term obligations, pointing to solid results in 2019, with an EBIDTA of €473m with operating income increasing to to €1,615m. Cirsa finished 2019 with a net debt of €2,213m. It said during the months of January and February the impact of the coronavirus on its operations was minimal, with a year-on-year increase in its income and EBITDA 14 per cent and 18 per cent, respectively, in the period.