By
Lewis
- 9 September 2019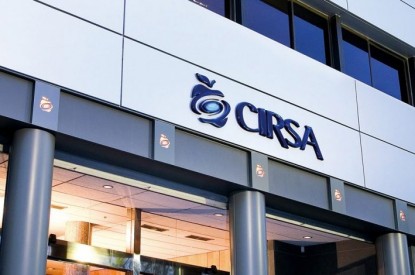 Cirsa has reported an operating profit of €214.7m in the first half of the year – 8.2 per cent more than in the same period in 2018. The company, however, has not disclosed the net result for the period, but said in a statement that its operating income from January to June totalled €761.8m, 7.6 per cent more than in the same period in 2018.
The company went onto to report that in the second quarter of the year its operating profit stood at €111.3m, 8.3 per cent higher than in the same period of 2018. Cirsa emphasised that, from April to June, its casinos division had achieved "remarkable growth", and that its slots "maintained the positive trend of the first quarter" while the bingo division in Spain continued "with the positive evolution of revenues."
There was also an improvement in revenues in its sports betting division Sportium and in markets such as Mexico. In Mexico, the company highlighted the improvement in all business activities and the increase in its customer base, thanks to proper management of its product mix in its different gaming rooms.
Meanwhile in Italy, the company maintained its leadership position in machine collection both via AWP machines and via video lotteries (VLTs) although its results were reduced by the tax increases approved by the Italian government in 2018.
Its bingos division in Spain continued to reflect a positive trend, both via traditional bingo and recreational machines. The company continued to highlight the good results on the back of the remodelling and expansion project of different gaming rooms in Andalusia and the successful introduction of electronic bingo in Cantabria.
Following the presentation of its Galaxia and Tesoro de Java models at the Madrid International gaming and gambling trade show in April, the Group's industrial area had sold more than 4,000 machines by the end of June CIRSA reported.
SENSATION, the new multi game product developed by its B2B industrial division Unidesa has reported excellent results in those Autonomous Communities where its new package of games SENSATION ROUGE has already been installed. Finally, the Forward Systems room management system continued its deployment in different gaming rooms belonging to different business groups throughout Spain.
At the end of May Cirsa reported an operating profit of €103.4m in the first quarter, 8 per cent more than in the same period last year, boosted by revenues which rose to €379m.The multinational closed the first quarter with an increase in global revenues of 8.5 per cent, according to a company statement.
Related Stories